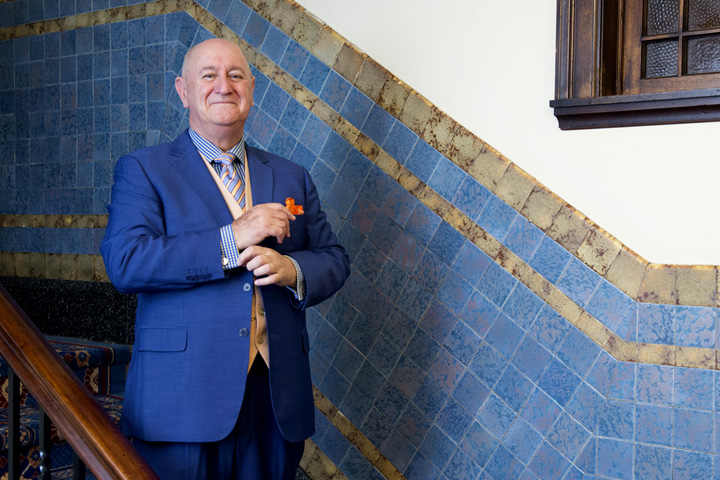 The Gentleman Magician's Magical Soirée
The Gentleman Magician Show
---
Every weekend, Bruce Glen, The Gentleman Magician presents an entrancing evening of magic and captivating Australian stories at The Royal Automobile Club of Australia - one of Sydney's most beautiful historic buildings.
This is a stylish, intriguing event that will be remembered for years to come.
DRESS CODE: The Magical evening place in one of Australia's most exclusive, luxurious private clubs and strict dress codes apply. This means you have the perfect excuse to 'dress to impress' for a very special experience: Smart Casual/Cocktail Dress.
Bruce Glen is one of the select few granted membership of The Magic Circle - the most exclusive magic club on earth (with just 1400 members worldwide). In October 2015, Bruce was admitted as an Associate of the Inner Magic Circle. This is an honour reserved for those who achieve a high level of excellence.
The Gentleman Magician has performed to sold-out houses at the Edinburgh Fringe; the Adelaide Fringe; the famous Edinburgh Magic Festival; and Sydney's SMH Spectrum Now Festival.
Bruce has also presented his sophisticated 'storytelling magic for adults' at historic venues throughout Australia.
WHEN: 7:33PM (approx.) every Friday ... AND NOW ON SELECTED SATURDAYS!
ARRIVE: Around 7:00PM for champagne & canapés
WHERE: The Royal Automobile Club of Australia, 89 Macquarie Street, Sydney (Cnr Albert Street) … Two minutes from Circular Quay.
---
Recently viewed