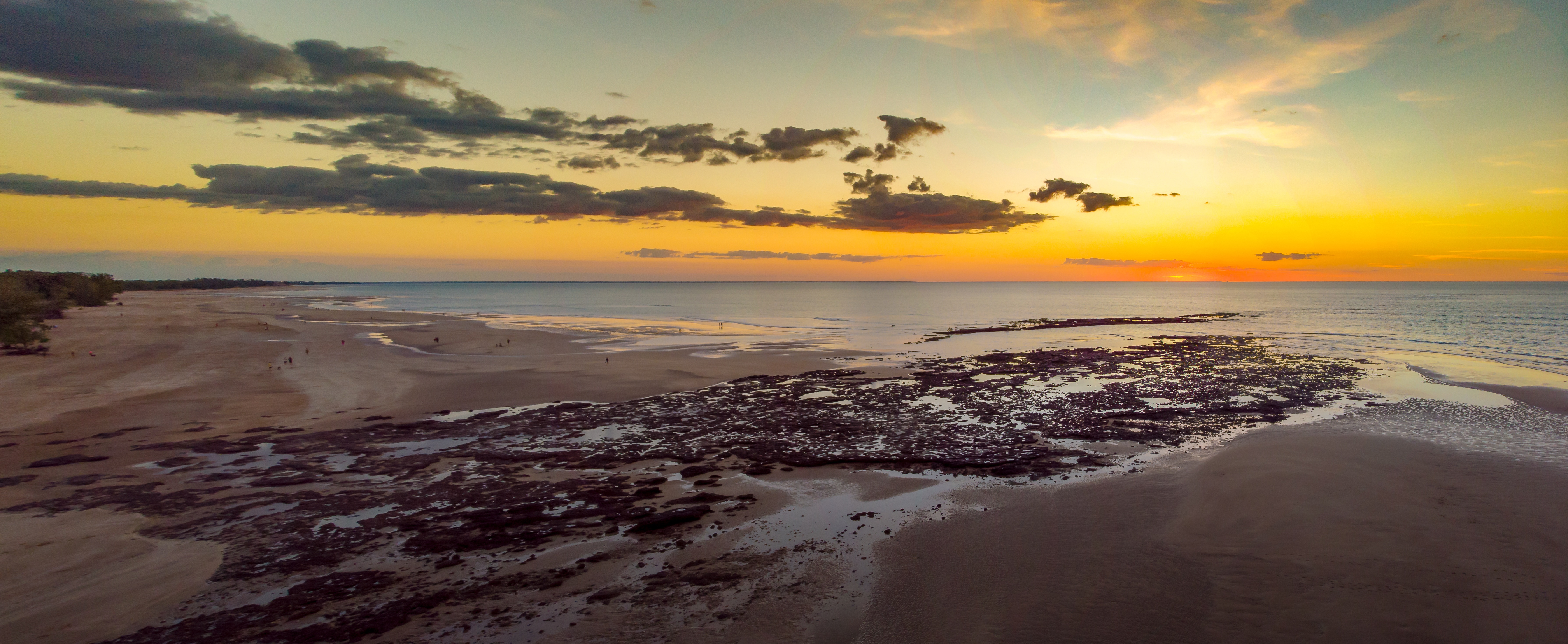 Hotel Stays & Getaways
Darwin Overnighter: 1 Night Accommodation for Two
---
Former frontier outpost and the capital of the Northern Territory, Darwin has lots to offer visitors and locals alike.
History enthusiasts will love to learn about Darwin's role in World War II. As the main target of Japanese air raids, Darwin actually had more bombs dropped on it than Pearl Harbour. The result of this turbulent time in Australian history is that many incredible WWII sites remain in Darwin for you to visit. Tour operators offer a range of guided tours to sites including ammunition bunkers, airfields, watch towers and explosive stores.
Darwin and the Northern Territory is also rich with colonial history with many landmarks preserved from the first European explorers. An example is the Victoria Settlement in Arnhem Land where you find ruins of two failed British settlements.
Being a waterfront city, Darwin is also known for its sailing and fishing. Fishing opportunities on offer include spanish mackerel, tuna, sailfish, marlin and golden snapper. Remember to be safe near the water, as there are more crocodiles in this area than anywhere in the world. For a safe croc-free swim you can head to Lake Alexander in East Point Reserve, where there is filtered seawater and picnic areas.
Darwin has plenty of spectacular waterfront dining options and sunset markets at Mindil Beach from April to October each year.
How it works:
• Purchase this gift voucher and send it digitally to the gift receiver or print at home!
• The gift receiver can then choose from available Darwin accommodation providers using their gift voucher
• Prior to booking, they are free to change the destination to anywhere in the world
• Bookings are processed online with instant confirmation
*Images displayed include examples of activities on offer in the destination and are not included in the getaway gift voucher.
---
Recently viewed