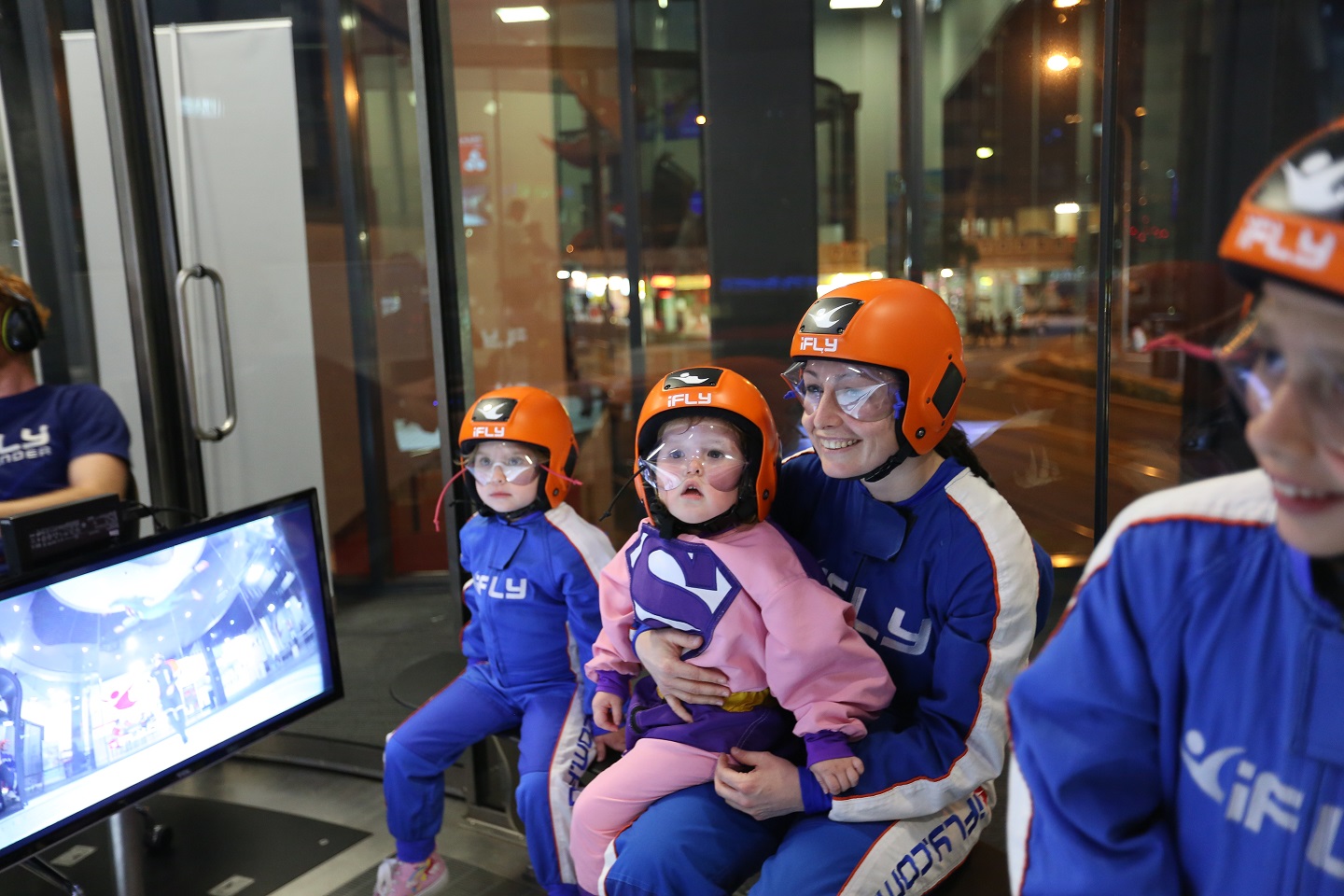 iFLY Indoor Skydiving Gold Coast
iFLY Basic - Indoor Skydiving Gold Coast
---
The iFLY Intro package will give you a taste of what it feels like to fly your body when you jump from a plane. But without the need for a plane! This package will leave you wanting more.
2 flights are included in this package for 1 person. That's twice as much free fall time as a tandem skydive from 14,000ft, for a fraction of the price!
Whether you're 3 or 103, Indoor Skydiving is both an exhilarating experience and a highly addictive sport. It is safe for kids, challenging for adults, exciting for teens and realistic for skydivers.
There's no parachute, no jumping, and nothing attaching you to planet Earth! You simply lean into the wind inside our giant glass tunnel and a column of air lifts you up and you'll float effortlessly into flight, guided by our qualified instructors. You will then fly your body just like a skydiver would after jumping out of a plane.
It's just you and the air...and an incredible adrenaline rush.
Who Can Fly?
• 3 years old and above
• Not Pregnant
• Not under the influence of alcohol or non-prescription drugs
• Under 105kg if under 180cm, under 115kg if over 180cm*
• Not wearing a hard plaster cast
• Does not suffer from any neck, back or heart conditions
• Has not previously suffered from a dislocated a shoulder
• Has signed our Statement of Risk waiver form
• Anyone under 18 must be accompanied by an adult Management reserves the right to refuse service to anyone at any time. Please arrive 1 hour before your flight time
*Flyers over our standard weight limit but under 135kg may fly provided an experienced instructor is available to take the flight. The experienced instructor must be requested at least 7 days prior to the flight date and will incur a $30 'special request' add-on. The iFLY High package or add-on is not available to those over our standard weight limit. All other terms and conditions continue to apply.
You will need to arrive 1 hour before your selected flight time.
---
Recently viewed