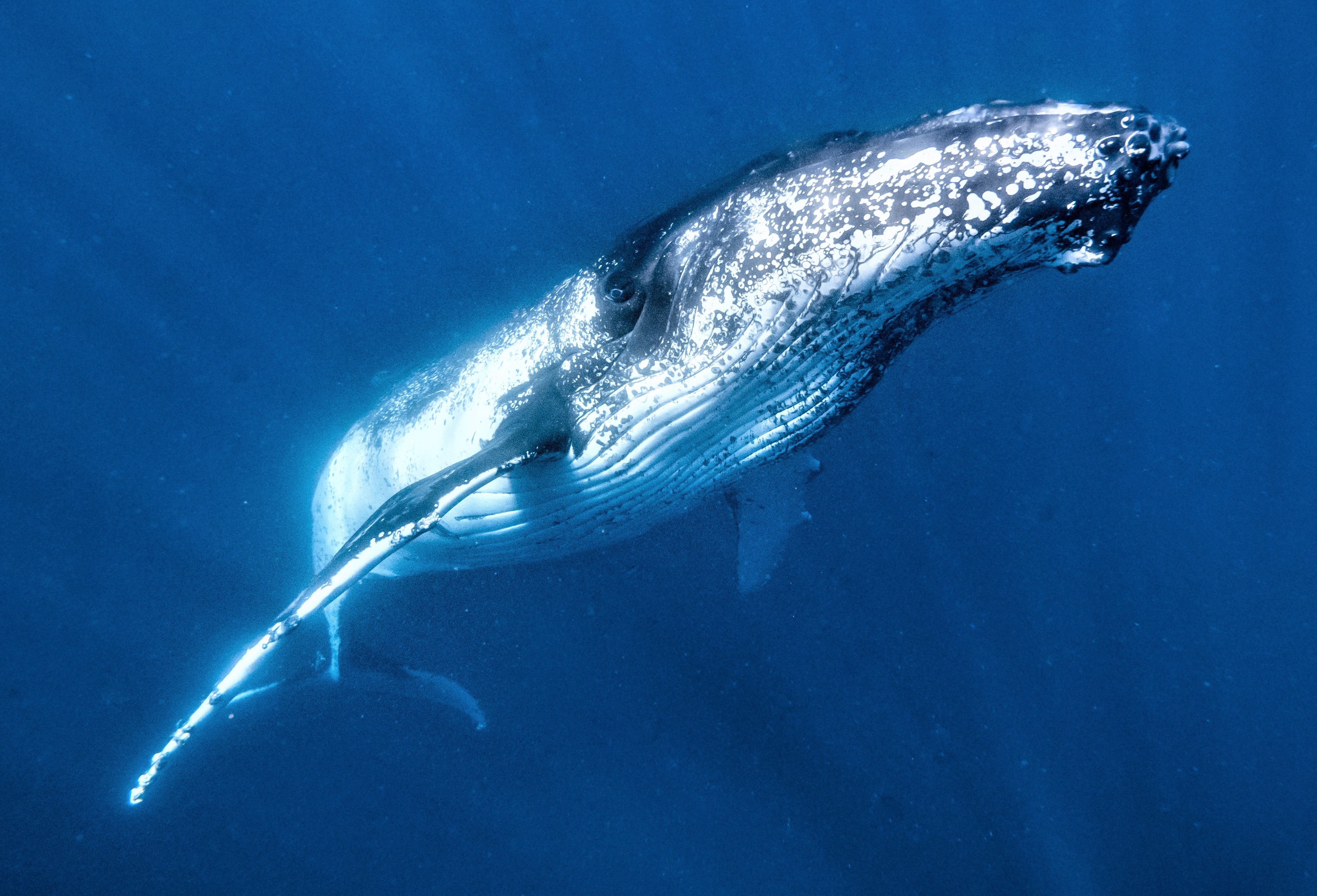 Ningaloo Whale Shark Swim
Priority Plus Humpback Whale Tour Booking
---
We have developed these tours exclusively for agents based on feedback from a wide variety of agents. The big difference on previous years is we offer our base tours direct to customers, whilst we offer Priority Plus Whaleshark Tour and Humpback Whale Swimming Tours exclusively through our agents.
Our Priority Plus tours package up
• our Humpback Whale tour
• our complete Tour Photos Package
• and our Priority Plus Upgrade for back weather cancellations
Our Priority Plus Upgrade absolutely maximises the likelihood your guest will swim with a whaleshark during their visit to Exmouth. Whilst maximising the benefits to agents such as yourself booking with us.
It does this by putting your guests at the very front of the queue to be rebooked onto our next available tour if either:
• their tour is cancelled due to bad weather, or
• there is a mechanical breakdown forcing us to cancel their tour
This service includes us contacting clients on the next day's tour staying for another few days to request they shift to a later tour. We sell a maximum of four Priority Plus Upgrades per tour,
Guests appreciate this as it absolutely maximises the likelihood they will actually get to swim with a Humpback Whale given the time, effort and cost of getting to Exmouth, and the very real likelihood many of them will not have the opportunity to return again.
Whilst you may also swim with whalesharks or manta rays that our spotter plane finds during your cruise too, this tour is all about getting you swimming with a Humpback Whale. WONDER FULL! From July to 30th September.
Ningaloo Whale Shark Swim is committed to offering you the very best whale swimming tour available on the Ningaloo. Our Spotter Plane Guarantee makes it MUCH more likely your tour will successfully swim with a whale. OUR SPOTTER PLANE STAYS UP UNTIL EITHER YOU HAVE SWUM WITH A WHALE OR THE OCEAN-COMPONENT OF YOUR TOUR ENDS AT 3PM.
Our tour is focused on achieving just one single objective.
To maximize the likelihood our Whale Swimmers will get to swim with a humpback whale. And to do this in a way that gives each and every guest the best possible tour experience possible.
Join the crew previously awarded the Gold Medal for the Best Adventure Tour in WA at the Western Australian Tourism Awards and experience the best of Ningaloo's humpback whale-swimming and whale-watching. What makes our tour the best whale swimming tour available?
1. We do everything we can to get you swimming with a whale
Our tours are 10 hours long. Not 7 or 5 or 8 like the other whale swimming tours on offer.
And our Spotter Plane Guarantee maximises the chance we will find you a pod of whales to swim with too.
Our exclusive Spotter Plane stays up, spotting the best pods of whales to interact with, until either
a) all onboard have entered the water to swim with a whale, or
b) the open ocean component of your tour ends at 3pm.
What we don't do is only have the spotter plane up for just two or three hours like many other whale swimming tours to save costs - the simple truth is more spotter plane flying time means your chance of swimming with a whale is significantly higher
Why? Because every hour of spotter plane, and every hour of tour length, is CRITICAL to maximizing the likelihood of you swimming with a whale.
Swimming with whales is a numbers game.
• The more pods of whales our spotter plane pilot finds, the more pods they can evaluate to find the best ones for us to swim with.
• The more pods of whales our Pilot directs our Boat Skipper to, the more pods of whales the Skipper can evaluate to find one likely to interact with our swimmers.
• The more attractive pods we find, the more likely it is we will drop a group of swimmers into the water to hopefully interact with the whales.
• The more groups of swimmers we drop into the water to hopefully interact with the whale, the more groups of swimmers will actually get to swim with a whale.
Going on a whale swimming tour of less than ten hours means you are likely to get substantially fewer drops on likely pods of whales. And choosing one with only two or three hours of spotter plane means you are likely to find less pods of suitable whales to swim with.
Which means your likelihood of swimming with a whale is substantially less.
We also ensure there are no more than seven swimmers in the water with a guide and photographer for any encounter group. Fewer swimmers means less perceived risk and greater group coordination, all of which increases the likelihood of you swimming with a humpback whale.
Less expensive whale tours are less expensive for a reason. Why spend all the time and money getting to Exmouth without doing everything you can to maximize the chance you actually get to swim with a humpback whale?
2. Our tours are about getting the whales to choose to swim with us. Not getting us swimming with the whales.
Our Humpback Whale Swimmers are all trained up to be able to participate in a Soft In-Water Whale Encounters. It's the single best known way to successfully swim with a whale. Its something Ningaloo Whale Shark Swim strongly supports and we are continually working on getting better and better at. For more information about Soft In-Water Encounters, see How To Swim With a Humpback Whale.
IMPORTANT :
Please note that all Swimmers MUST be able to snorkel in the open ocean unaided without causing significant splashing or noise. In exceptional circumstances, we reserve the right to remove Whale Swimmers causing significant splashing or noise, or who are unable to keep up with their group in-water, from in-water groups approaching the whales, until such time as all other Swimmers onboard have had the opportunity to swim with a whale. (Basically these swimmers are making it much less likely other whale swimmers onboard will actually get to swim with a whale.) Once all other swimmers have swum with a whale, these customers will be personally escorted towards a whale by their guide, photographer and an additional crew member if an opportunity arises. No refund or guarantee is due or payable in this situation.
This is the tour to choose if you are serious about swimming with a whale during your visit to the Ningaloo.
---
Recently viewed