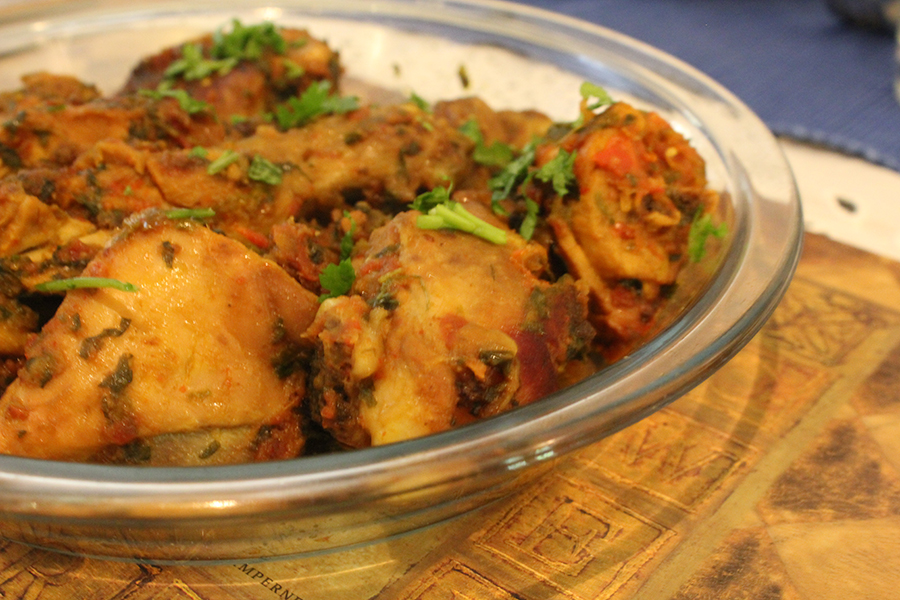 Traveling Spoon
Authentic Indian Cuisine in a Central Bangalore Home
---
Binu, a North Indian who lives in a classic home amid lush gardens in Bangalore, serves both Punjabi and some South Indian dishes. A cosmopolitan person, she prides herself on homemade breads and authentic curries. She is also an extrovert and has well traveled.
What to expect:
Cooking Experience:
Enjoy a hands-on demonstration where you will learn to make an authentic Punjabi meal that focuses on meat dishes, stuffed Indian breads and quick vegetable stir-fries before joining Binu at her dining table to relish your meal.
Meal:
You will be greeted into Binu's home with a welcome drink before joining her at the dining table to enjoy a combination of North and South Indian cuisine. You may enjoy dishes such as stuffed parathas, aloo gobhi (potatoes and cauliflower stir-fry), bhindi masala (spiced okra), paneer bhurji (scrambled Indian cheese with vegetables), Binu's signature mutton, and methi chicken (chicken cooked in fenugreek leaves).
Choose a starting time, either: 10:30am or 5:00pm.
---
Recently viewed