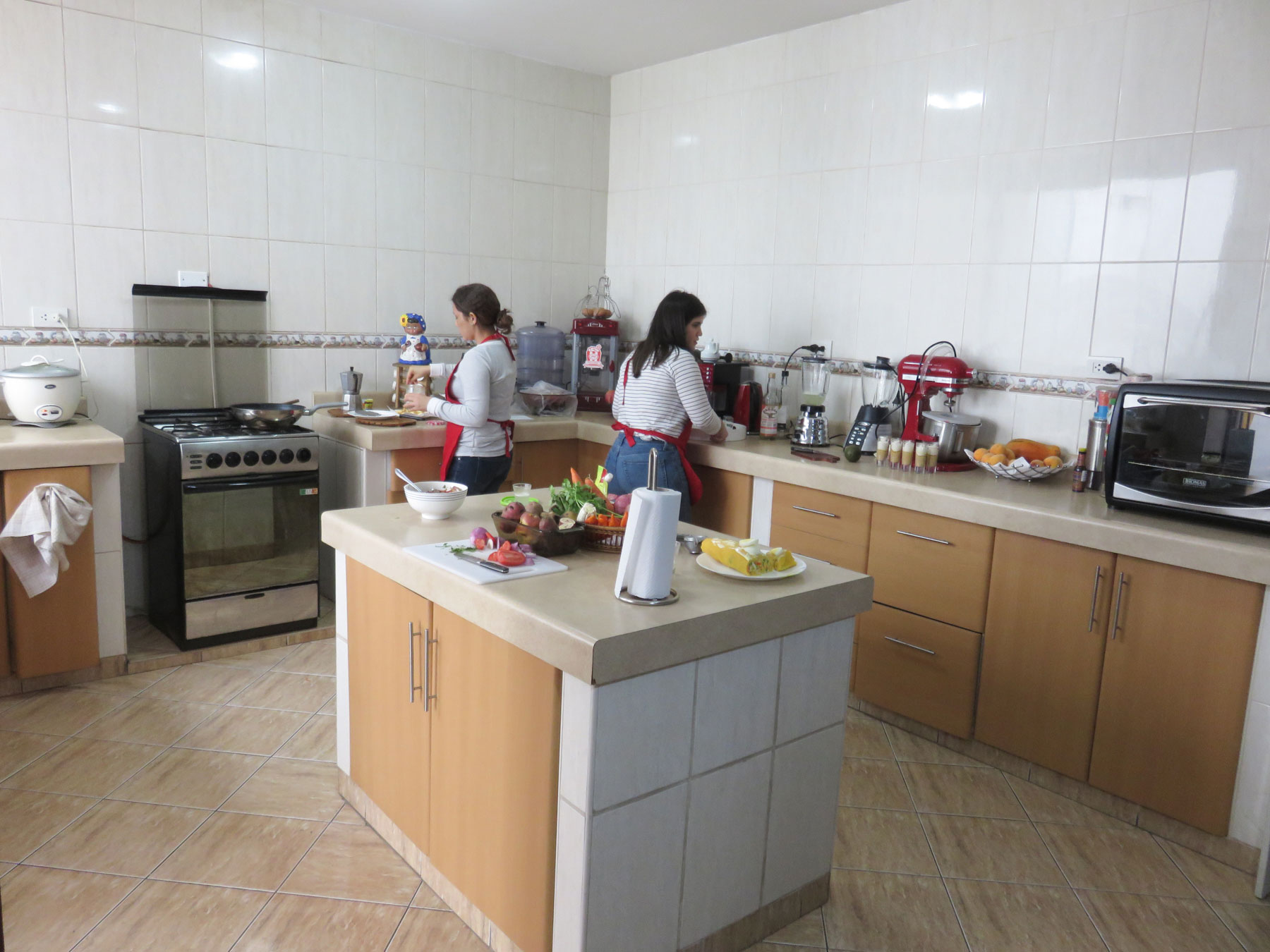 Traveling Spoon
Enjoy an Authentic Peruvian Meal with a Local Family
---
Bio:
Cinthia is an English translator by profession and the one thing she enjoys most about her job is getting to know people from different cultures. She learned to cook at home from her family, who will also join you during your experience. Cinthia's cousin is actually a professional chef and will join her whenever she is available - it is a delight to watch her in the kitchen, demonstrating her cooking skills! One of the best things about the experience with Cinthia is that it is a family affair and her extended family joins in the merriment! Cinthia is eager to share her Peruvian culture through its food history. Your private, authentic Peruvian dining experience will be a unique experience, where you get to spend time with a local family over a delicious meal.
What to expect:
Market Visit:
After you meet Cinthia at her home, she will drive you to the Mercado El Eden market, which is just 5-10 minutes away. The market is bright, colorful and bustling with activity. Cinthia will introduce you to seasonal Peruvian ingredients, some of which will be very new to you. She will teach you about these local ingredients and how they are used in Peruvian cuisine. You will also learn about the history behind the country's diverse cooking styles as you pick up a few ingredients from the market that you will learn to cook with later in Cinthia's kitchen.
Cooking Experience:
Join Cinthia and a few other family members in her large, open kitchen that is perfect for a hands-on cooking class. Learn to prepare an authentic homemade Peruvian meal with this local and her family. You will learn to prepare two authentic Peruvian dishes from scratch that you will later share with Cinthia and her family at their dining table. The cooking portion of the experience will last for 1-2 hours.
Meal:
Cinthia lives in a beautiful, luxurious house in a gated community, not too far away from the main tourist area that is easily accessible by taxi or Uber. After you enjoy a welcome drink and chat with the family you will join them at the dining table for a Peruvian meal. This will give you the opportunity to try authentic dishes that locals eat on an everyday basis. A few dishes that you might try are lomo saltado (a popular, traditional Peruvian dish of stir-fried marinated strips of sirloin with onions, tomatoes, french fries, typically served with rice), causa rellena (a layered potato and chicken dish) and lucuma caramel (caramel pudding).
Choose a starting time, either: 12:00pm or 7:00pm.
Note:
---
Recently viewed