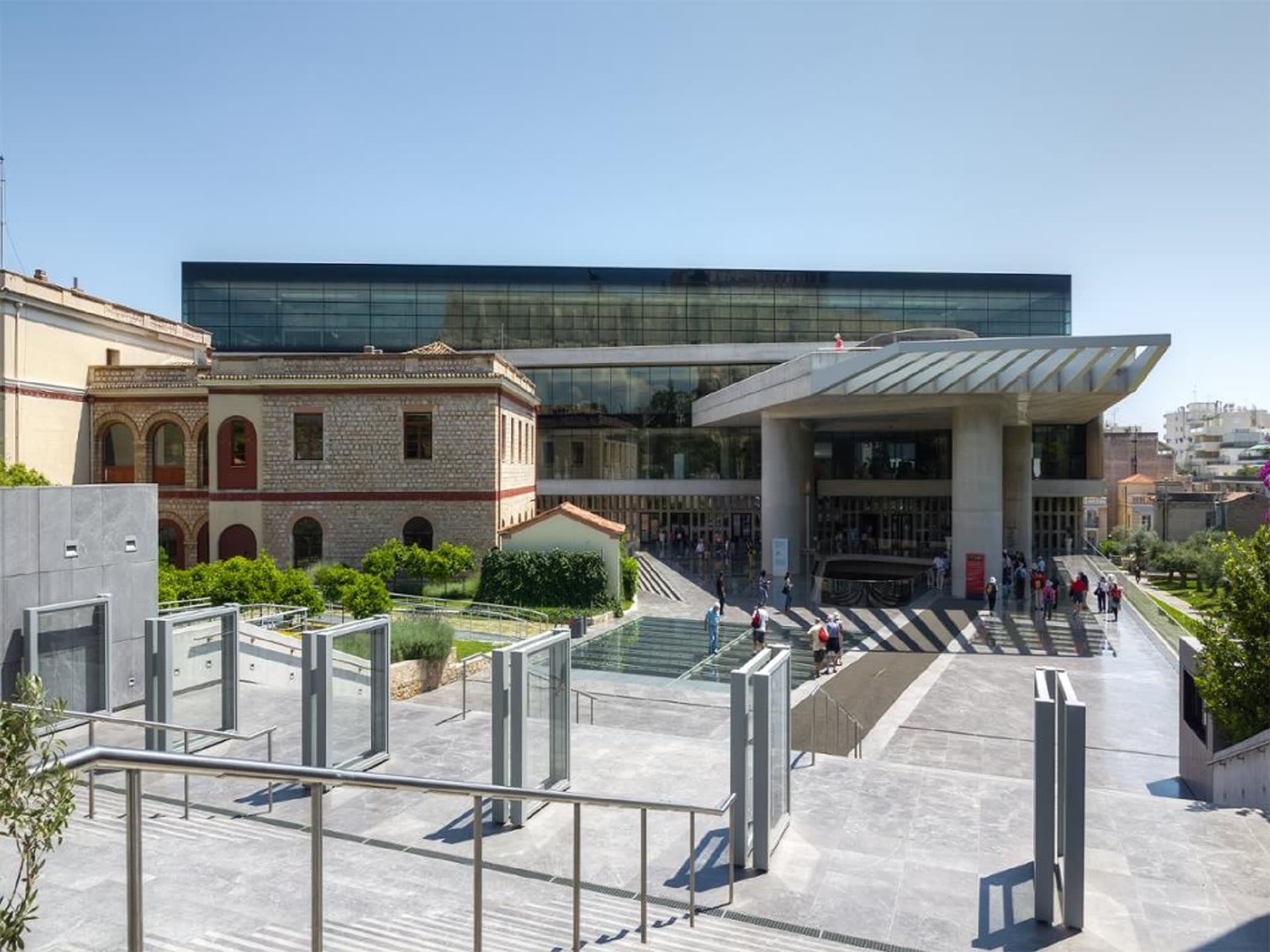 HotelBeds Greece
Acropolis Museum Ticket
---
Skip the long lines and visit the new Acropolis Museum in your own time. One of the most important museums in Greece has a total area of 25,000 square meters and includes archaeological treasures dating to pre-historic times. The museum is divided into 4 main galleries and offers the opportunity for the visitor to view archaeological artefacts and learn about the Acropolis site.

After crossing the ground floor lobby towards the turn styles of the Museum, the first collection lies before you. The Gallery of the Slopes of the Acropolis houses finds from the sanctuaries that were founded on the slopes of the Acropolis, as well as objects that Athenians used in everyday life from all historic periods. Continue to the Archaic Acropolis Gallery and view exhibits from all sides as three-dimensional exhibits. With the benefit of the changing natural light, you can discern and discover the delicate surface variations of sculptures and select the vantage point from which to observe the exhibits. At the final Gallery, you will admire views of unique works that became prototypes for subsequent periods from antiquity to today. For the first time ever, it is possible to view the coffered ceiling of the Propylaia and the sculptures from the parapet of the temple of Athena Nike, and finally, the Caryatids – or Korai of the Erechtheion at close proximity on the balcony overlooking the Gallery of the Slopes of the Acropolis.

The main monuments that constitute the Classical Acropolis are the Propylaia, the temple of Athena Nike and the Erechtheion. The exhibition concludes at the north side of the first-floor gallery where you will see numerous statues placed on the Acropolis, which represented gods, heroes, mythological themes and portraits of famous men including the Sanctuary of Artemis Brauronia.
---
Recently viewed