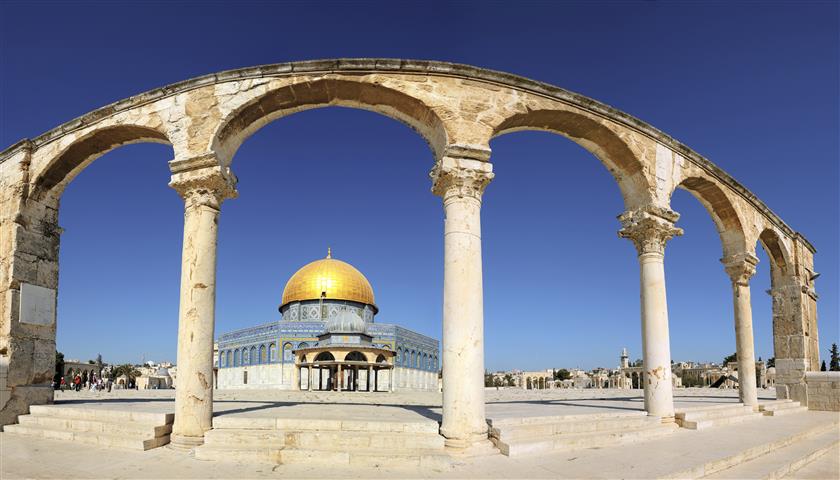 Booking-tours.com
Jewish Jerusalem 3 days
---
Day 1:
Start out from Jerusalem or Tel Aviv. A driver will pick you up from your hotel and take you to the Old City of Jerusalem to start your tour. There will be an amazing overview of the Old City. We will drive along the Kidron Valley to the Mount of Olives, see the ancient tombs of the Jewish people. From Mount Zion we will enter the Old City, and walk through the Jewish Quarter to the Wailing Wall. Walk with the pilgrims following the Stations of the Cross, and enter the Church of the Holy Sepulcher. Take a short walk through the market of the Old City, and go to tour the Yad Vashem Holocaust Museum. Overnight hotel in Jerusalem.
Day 2:
A driver will pick you up at 08:30 and take you to see the Tomb of David. Men and women are kept separate here, for religious reasons. We will enter the Zion gate to tour 4 synagogues. Continue on to the Byzantine Cardo. Proceed to the Jewish Quarter and go down a few meters to see the two thousand year old neighborhood with the original mosaic floors. Stop at the Western Wall where you will have time to put a note in the wall if you so wish. Exit by the Dung gate and continue on to tour the excavations of the City of David that are three thousand years old. Back to your hotel for overnight.
Day 3:
After breakfast a driver will be waiting for you. Leaving Jerusalem we will descend to the Dead Sea and stop at the sea level marker. Continue to descend to Jericho, the oldest city in the world with its amazing excavations over 9000 years old. See the Canaanite walls of ancient Jericho that came tumbling down. Above Jericho you can see Mt. Temptation, this is the mountain that is said to be where Jesus fasted for forty days and forty nights.
This ends the tour, you will be taken back to your hotel. This hotel night not included.
Minimum 2 people
---
Recently viewed