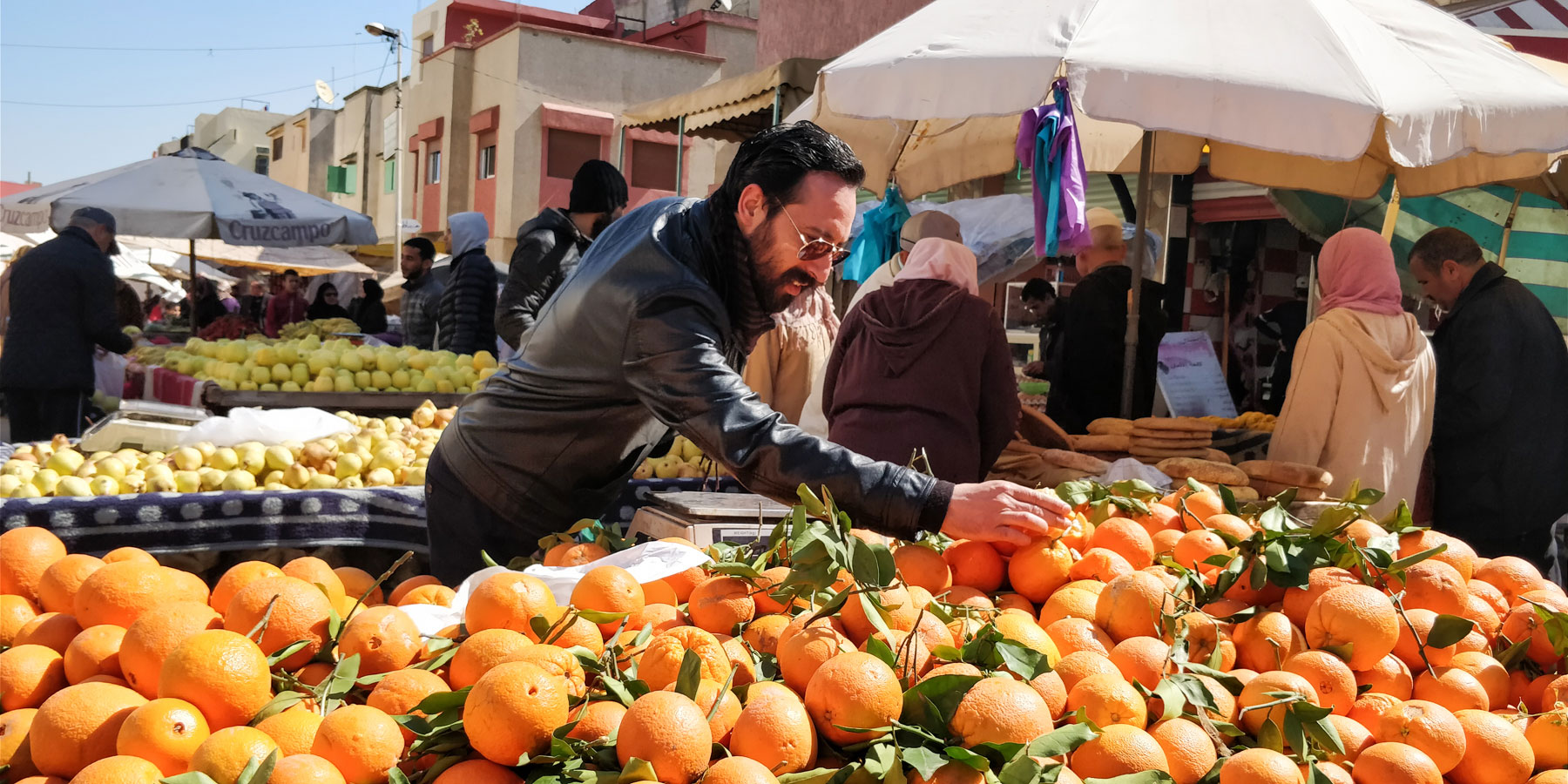 Traveling Spoon
Learn to make an Authentic Tajine from a Local in Rabat
---
Bio:
Tarik learned to cook when he lived alone for three years as a teenager in college. He remembers how horrible the first meal he cooked for himself was and was determined to improve. With help from his mother (who Tarik says has a black-belt in Moroccan cooking!) Tarik learned to cook delicious and healthy, balanced meals for himself. On the phone with his mother he noted down phone family recipes passed down through generations in their family. Tarik now loves cooking for friends and is an expert at making traditional Moroccan tajines. In addition to cooking, Tarik is passionate about music - he is a member of the choir, and cares about living a well-balanced life. He used to work in insurance and now invests his time in activities that help his community and environment. He looks forward to hosting travelers at home to showcase traditional Moroccan cuisine and culture.
What to expect:
Market Visit:
Meet your host Tarik at his apartment and walk together ten minutes to the local market as you discuss the day's menu. Visit an open neighborhood market where locals shop every day and explore with your host local and regional spices, fruits and vegetables used in Moroccan cooking. You may even purchase a few ingredients that you will use during your cooking class after the market tour. Your market tour will last about 45 minutes after which you will walk back together to Tarik's apartment for your cooking class.
Cooking Experience:
Join your host Tarik at his modern kitchen to learn to cook a traditional Moroccan meal from recipes that he learned from his mother, a black-belt in Moroccan cooking. Your hands-on cooking class will last about two hours. You will learn to cook 2-3 dishes such as a tajine or pastilla and zalouk from scratch. Enjoy learning about what is involved in creating a delicious tajine and simple Moroccan cooking techniques before you sit down at the table to share the meal you helped prepare with Tarik.
Meal:
Meet your host Tarik at his modern apartment and sip on a refreshing drink as you hear about Tarik's life in Morocco and the menu for your meal. Join your host at his dining table to enjoy a traditional Moroccan meal that includes an appetizer, two traditional mains and fresh seasonal fruit like oranges and cinnamon or a fruit salad. Your menu may include dishes such as zalouk, an eggplant and tomato salad, tajine, his signature dish, and a pastilla or lentil stew with kordas, a dried meat. In typical Moroccan tradition, your meal will end with an authentic Moroccan mint tea.
Choose a starting time, either: 1:00pm or Not offered.
Note:
---
Recently viewed