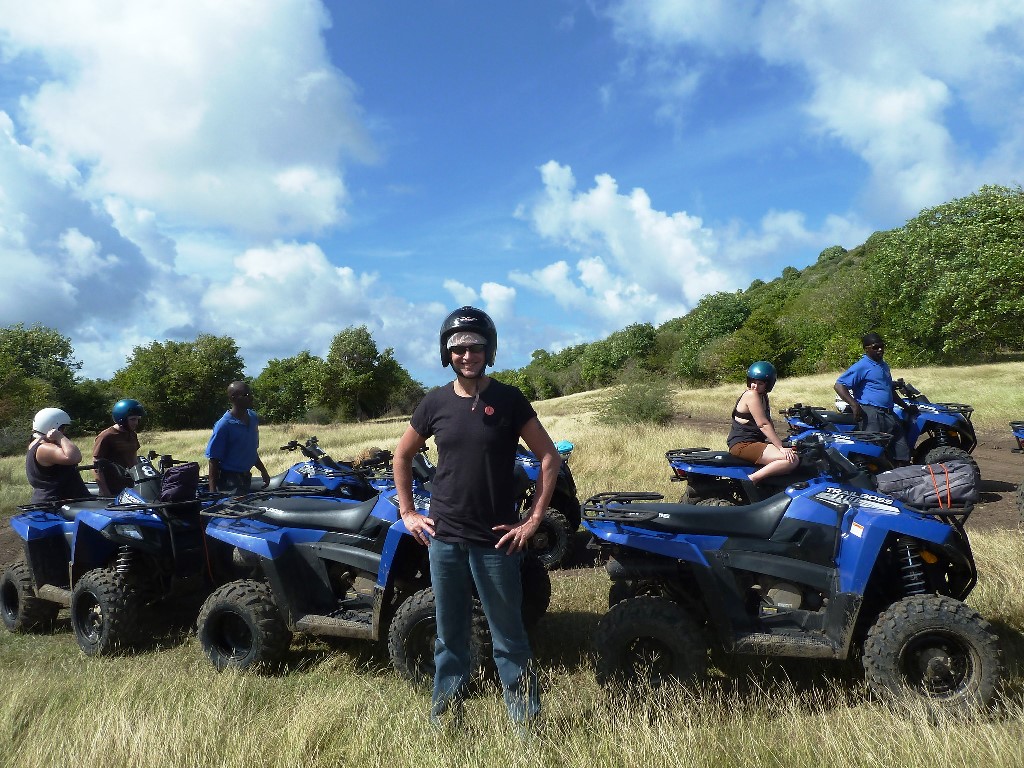 Vibe Adventures
Mexico: Private Teotihuacan & ATV Tour from Mexico City
---
During this private 8h tour, you will get acquainted with Teotihuacan - the capital of the first Mesoamerican empire & one of the oldest cities in the western hemisphere whose exact age is still unknown. Ride an ATV to the hidden spots around this UNESCO-listed archeological zone & thoroughly explore it on foot with your guide.
Why go with us
• We will spend the time of the tour purely on activities & sightseeing: no visits to restaurants & souvenir shops (unless you ask).
• An ideal choice for small groups: the price of the tour is fixed & varies just slightly depending on the size of your group.
• We are flexible: we can adjust the program & route to your interests while the duration of the tour can be always extended for an extra fee.
Logistics
• Departure time: The default departure times for this tour are 7 am, 8 am & 9 am but those can be also adjusted per your request. Our guide will meet/pick you up at the requested time & might need to contact you by phone, so please kindly provide a valid phone number during your booking.
• Departure point: The tour includes complimentary pick-up & drop-off: please indicate the exact time & location for your pick-up during your booking (e.g. in the "Special Requirements" field). If you cannot find this field, just reply to the booking confirmation that you get to your email. Alternatively, send us a message or call the number indicated on your booking confirmation at least 24h before the tour. We can pick you up from hotels & apartments situated in the following parts of Mexico City: Downtown, Reforma, Polanco, Condesa, Roma, Centro Historico; other more remote locations might involve an extra fee.
• Tour duration & customisation: The standard duration of the tour is 8 h from the moment of pickup till drop-off. At the same time, this tour is customisable which means you can adjust the route & time to spend in each location. E.g. if you want to visit a place that is not part of the itinerary (attraction/restaurant/market, etc.), we can do it on a complimentary basis if this visit (1) still fits standard duration of the tour & (2) doesn't involve a major change of the route.
• What to take with you: Comfortable clothes & shoes; hat/cap, sunglasses & sunscreen; travel insurance; good mood & curiosity.
Notes
• Age of participants: 6+.
• ATV tour: the minimum age for driving ATV is 16 years old (driving test will be required before the tour starts, ID must be shown); maximum weight of passenger of ATV is 240 pounds (108 kg); children 6 to 15 years old must be accompanied by an adult family member.
• The type of vehicle used for intercity transportation depends on the size of your group and may include car, SUV, minivan.
• This is a private tour: only your group will participate.
• Travellers should have a basic physical fitness condition.
• * The price of the tour/person depends on the number of participants in the booking.
---
Recently viewed