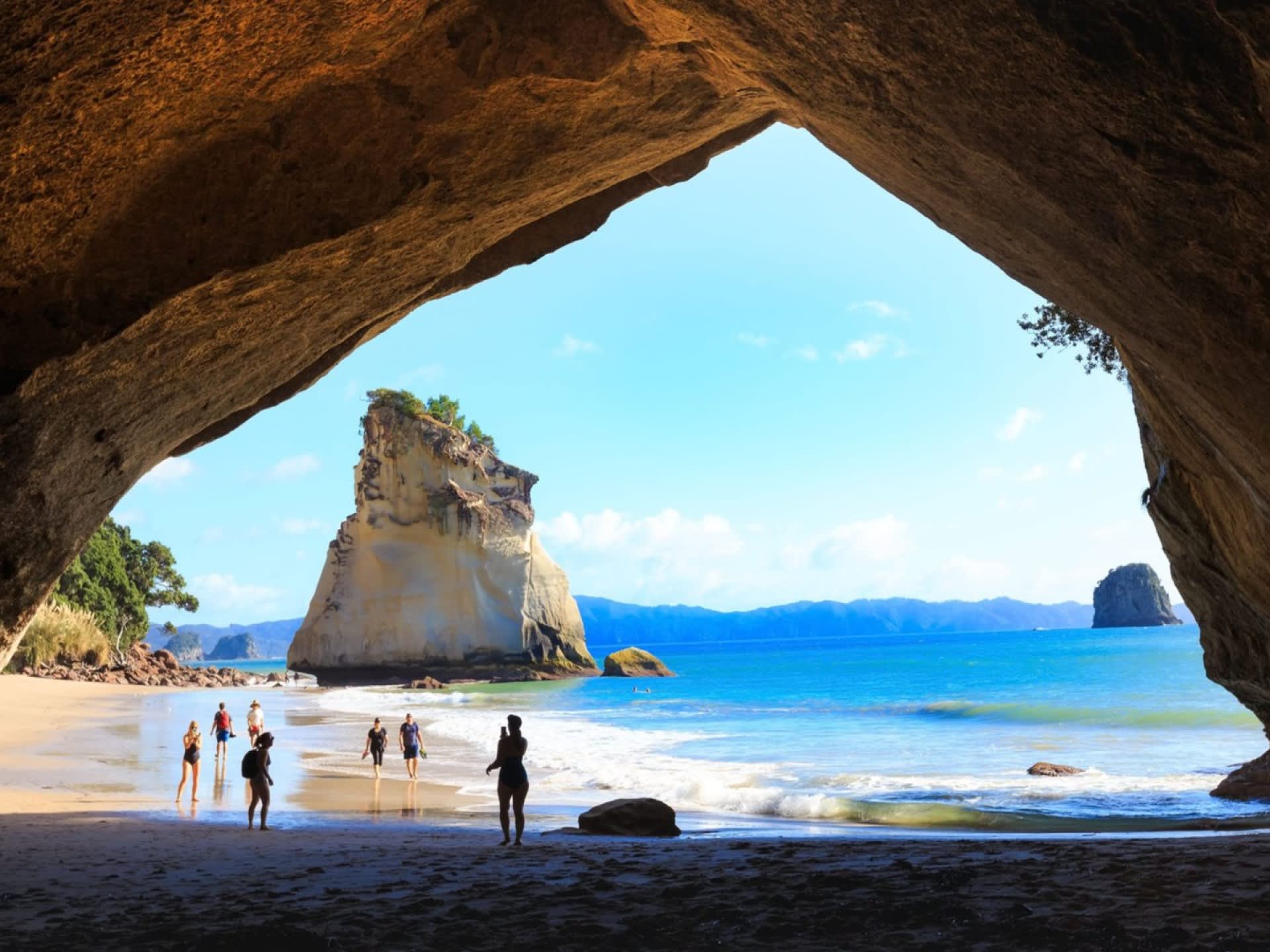 Auckland & Beyond Tours
Coromandel Beach, Caves and Forest Private Tour
---
The Coromandel Peninsula was formerly known largely for its Hardrock Gold Mining and Kauri industries but is now a mecca for tourism, especially ecotourism.

Enjoy a boat ride into coastal islands of the marine reserve, reefs, massive sea caves and bays including the world-famous Cathedral Cove, Blowholes and Narnia film locations with an opportunity to see marine life ex: dolphins, seals and little blue penguins are not guaranteed.

The magnificence of this natural Volcanic Scenery is legendary and the approach by sea, combined with an insightful commentary further enhances the experience.

Join a 1-hour train ride at the driving creek railway that climbs up the hill to the Eyeful Tower. At the top, you will be fascinated by the panoramic views over the island-studded Hauraki Gulf.

Dig a private pool at the famous Hot Water Beach for a unique experience of your own natural spa pool. There are two fissures at Hot Water Beach issuing water as hot as 64C 147F at a rate as high as 15 litres or minute. This water contains large amounts of salt, not saltwater, calcium, magnesium, potassium, fluorine, bromine and silica.
---
Recently viewed