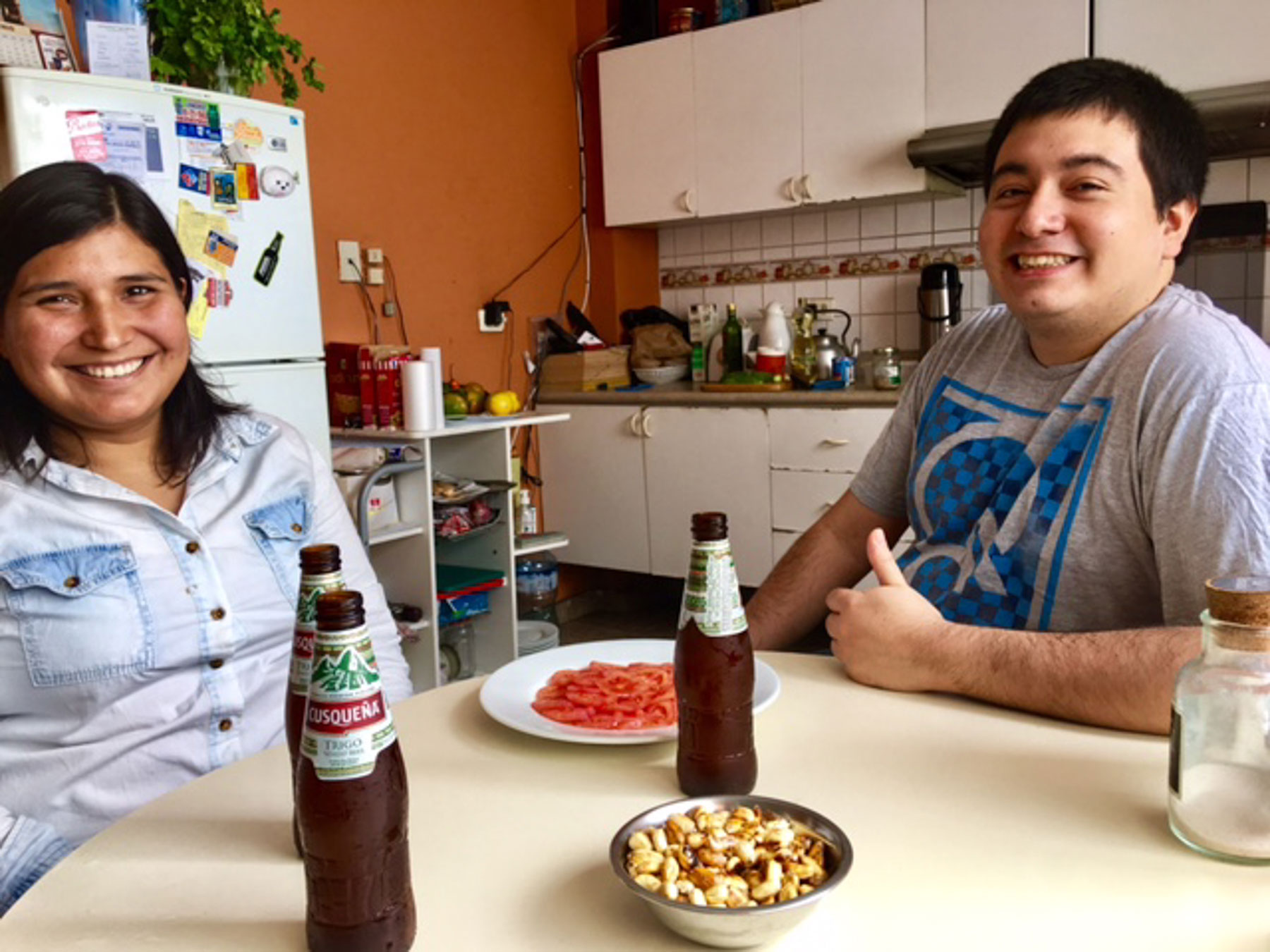 Traveling Spoon
Peruvian Cuisine with a Young Chef in a Miraflores Home
---
Bio:
Daniel is a young, ambitious chef who lives in Miraflores with his mother, Carmen. Daniel is originally from the northern city of Piura, which is known throughout Peru as a foodie city. Growing up in this environment was Daniel's first culinary inspiration and it has continued to influence Daniel's cooking style. A graduate of San Ignacio de Loyola University in Lima, Daniel loves to share his deep knowledge of Peruvian ingredients and traditions with his guests.
Daniel is a great conversationalist and loves to talk about Peruvian gastronomy, movies, travel and exploring the outdoors. Come with questions about home-cooking, the fast-paced world of professional kitchens, or daily life in Peru. Daniel looks forward to greeting you and welcoming you into his home!
What to expect:
Meal:
Daniel will treat you to a taste of coastal Peruvian cooking in his family's comfortable apartment. He prides himself in creating a colorful, well thought-out, seasonal menu that will introduce you to a variety of Peruvian dishes. You might try classic dishes like causa (a layered potatoes, chicken and mayonnaise, seasoned with lemon and savory ají pepper sauce), locro de zapallo (a unique stew of mild squash and flavorful yellow peppers with diced potatoes, cheese, fava beans, with topped with scattered Peruvian highland herbs) or croquetas de bonito (tuna croquettes). For dessert, Daniel might make his favorite arroz con leche (rice pudding) or another typical Peruvian sweet.
Choose a starting time, either: or .
---
Recently viewed