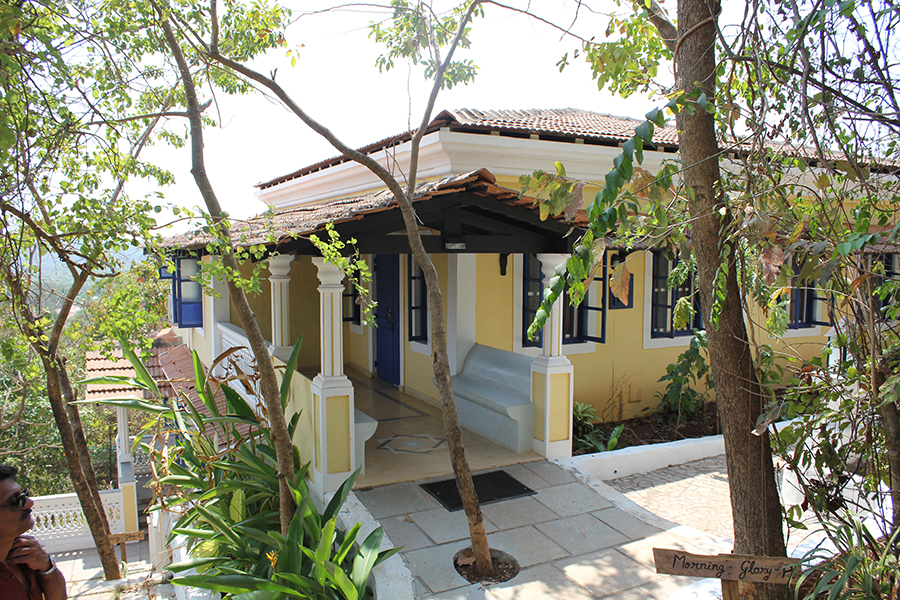 Traveling Spoon
Typical Goan Saraswat Cuisine
---
Amol has restored his ancestral property into a sumptuous seven-villa resort on a lush, green hill teeming with pineapples, cashews, pepper, and an abundance of additional vegetables and spices, all of which serve as inspiration for his Goan dishes.
What to expect:
Cooking Experience:
You will learn to cook some of Amol's Hindu Goan family recipes that have been passed down through generations of his family. You will cook together in the resort's professional kitchen and then share a meal with Amol at one of the dining tables in his seven villa resort.
Meal:
Amol is a true nature lover, and will begin your experience with a garden tour of his gorgeous eight-acre villa resort property filled with exotic local fruits and vegetables. Amol serves traditional Hindu Goan cuisine which focuses on subtle flavors with a rich coconut base. Dishes may include chicken xacuti, prawn and fish curry, kismoor (dried roasted prawns with grated coconut), green leafy vegetables stir-fried or in a coconut-based gravy, a coconut milk-based vegetable kurma with rice or roti, mung or toor dal, pulses with a coconut-based gravy. For dessert you might have brownies, ice cream, or a creamy banana halwa.
Choose a starting time, either: 11:30am or 5:00pm.
Note:
This experience takes place in a beautiful resort that Amol has created, not in his home as you might typically expect.
---
Recently viewed