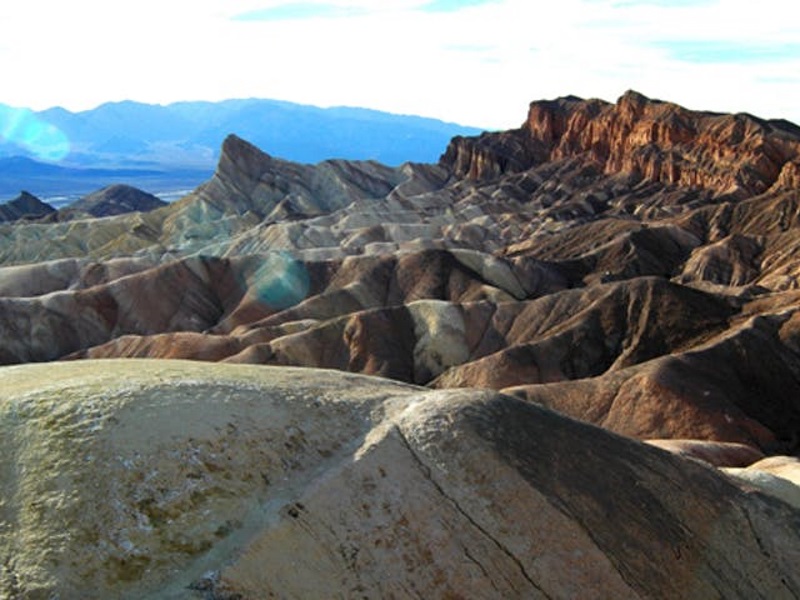 Adventure Photo Tours
Death Valley Tour from Las Vegas Public
---
Welcome to the most amazing journey of your life which will give you everything you ever wanted. Your long lasting desire for a beautiful journey will seem to get satisfied and leave you with the most cherished memory ever. Death Valley is a desert valley located in Eastern California, in the northern Mojave Desert bordering the Great Basin Desert. It is one of the hottest places in the world at the height of summertime along with deserts in the Middle East. Death Valley is an excellent example of a graben or a down-dropped block of land between two mountain range which provides excellent scenic views. So, don't miss this chance of the beautiful journey ahead and take back with you everlasting memories.
Highlights
Visit Old ghost town of Rhyolite Visit the center of Death Valley Enjoy the view of Hell's Gate Explore Badwater Visit Zabriskie's Point Enjoy Devils Golf Course Visit Furnace Creek Museum Visit the Salt Lake Enjoy the view of Sand Dunes Explore Artist's Pallet
Itinerary
Standing at the entrance to Death Valley and our first exploration photo stop on this amazing adventure is the old Ghost Town of Rhyolite, a long abandoned gold mining community and the set for many movies and documentaries. We then drive down a beautiful winding highway and enter the centre of Death Valley from the east, this is like landing on Mars, you enter a foreign and strange world of endless desert, vast valleys, harshly sculpted peaks, garish colours, superbly adapted plants and animals all are visible expressions of geologic time reckoned in millions of years. The driest, hottest climate imaginable this is Death Valley, an immense, wild land that man has never tamed. Capture the view of the valley from Hell's Gate, well above the valley floor and then we visit Bad water at 282 feet below sea level. We also enjoy views and stops at Zabriskie's Point, the Devil's Golf Course, the Furnace Creek Museum, the Salt Lake, the Sand Dunes and Artists Pallet. The majestic mountains, colourful canyons, volcanic craters, and salt pinnacles all make this trip a photographic sightseers dream come true. For the truly adventurous, we not only offer this tour in spring, fall and winter but for the hardiest of adventurer's, also throughout the summer months.
Includes
Meals: Lunch, snacks, bottled water Transportation by luxury 7 passenger 4x4 SUVs or 12 or 14 passenger VIP mini coaches Pick-up at hotel
---
Recently viewed