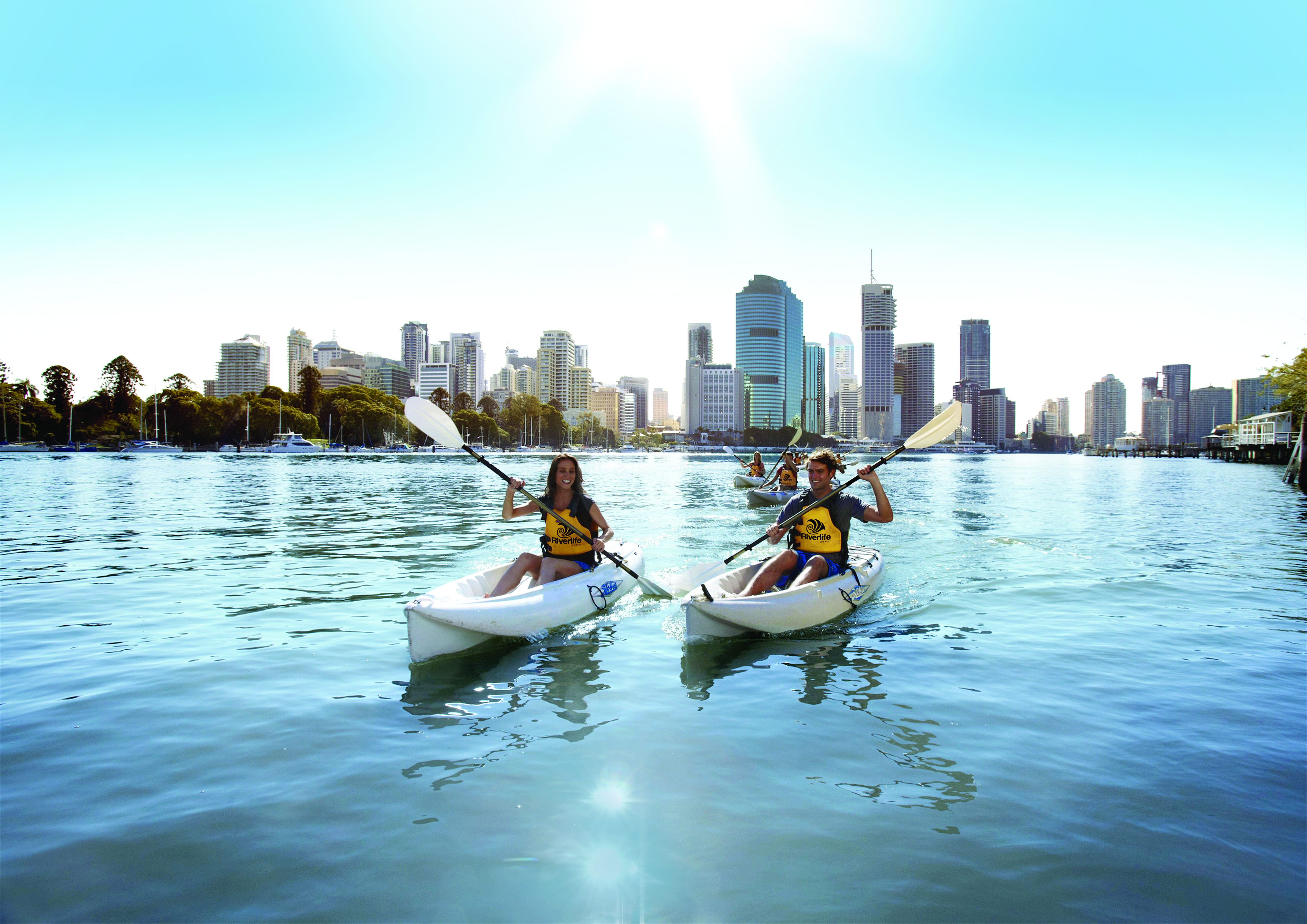 Riverlife
Brisbane River Day Kayak Tour
---
Whether you are a first-timer or an experienced paddler, get out and discover Brisbane's beautiful river city by kayak either day or night. Riverlife's guided kayaking adventure sessions lets you see the city from a unique angle while you glide along the meandering Brisbane River!
Day Kayaking
Jump aboard a kayak and paddle your way under the Story Bridge or past South Bank. You'll be the captain of your own kayak and whether you want thrills, spills or chills, there's no better way to discover Brisbane's river city.
While you are out on the water have some fun in or out of your kayak:
• Try paddling while standing (gondola style)
• Rafting in a line and walking on the kayak backs
• Pairing up and swapping kayaks
• Kayak soccer, surfing and basketball!
Just ask our friendly instructors!
---
Recently viewed