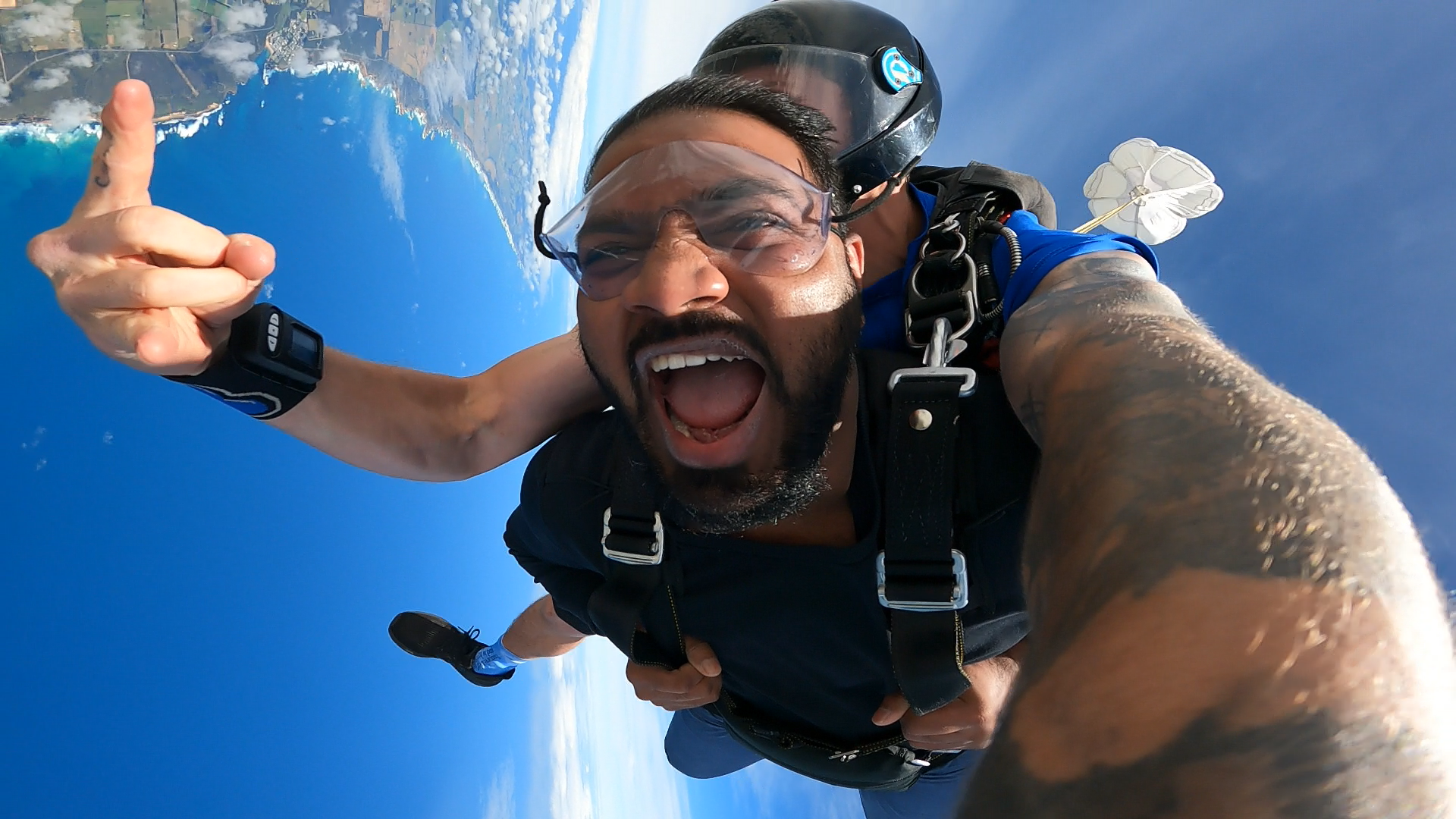 Skydive 12 Apostles
10,000ft jump!
---
We are the only skydive actually on the Great Ocean Road! Come and meet the team at the Great Ocean Road Airport, just metres from the sea cliffs! Let our expert instructors get you ready and outfit you with the latest and best skydiving equipment, then, off into the sky! We climb above Loch Ard Gorge, the Grotto, Bay of Islands, Bay of Martyrs and all the most beautiful unspoilt nature the Great Ocean Rd and the Shipwreck coast has to offer.
Experience up to 40 seconds of life affirming, sweet glorious freefall! Catch your breath and soak up views forever in every direction! Once the parachute opens, it is time to relax and enjoy the gentle 5 minute ride back to earth. Help your instructor fly the parachute (if you are brave enough!). Soar over the beaches and the cliffs before landing back at the Great Ocean Road airport. Skydiving at the 12 Apostles is the coolest thing in the most beautiful place.
Video and/or photos available to purchase on the day.
Max 105kgs weight for all participants - anyone over 95kgs is subject to assessment by Skydive 12 Apostles staff on the day of the experience.
---
Recently viewed