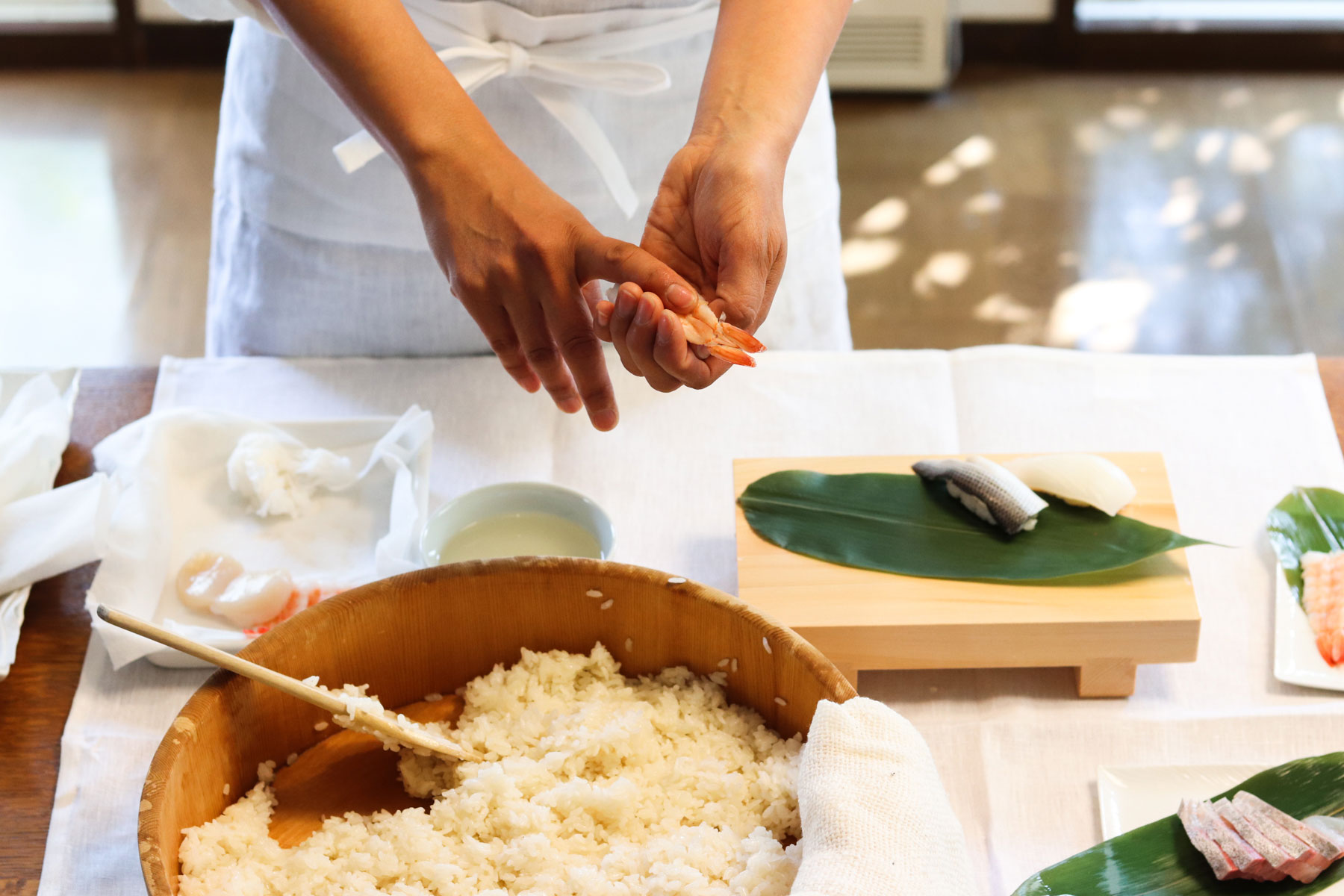 Traveling Spoon
Classic Sushi Making Lesson with a Tokyo Local in Her Home
---
Bio:
A passionate food lover, Junko worked for many years in the food industry as a manager and relishes the opportunity to introduce her guests to Japan's cultural and culinary traditions. Junko lives with her family in a clean and cozy home located in one of the most luxurious and peaceful residential areas of Tokyo. Self-described foodies, each member of her family loves to cook and eat together. Junko delights in preparing fresh, healthy meals using locally sourced seafood, vegetables and ingredients. She is passionate about teaching Traveling Spoon travelers how to best make classical sushi at home easily. Having worked at a sushi restaurant, Junko has learned the techniques involved in sushi making and believes that it is actually rather simple and not too difficult if you have a grasp of the basics which she is eager to share. You will sense her pride as she shares interesting stories that highlight the traditions and science behind the seafood and sushi you will enjoy at her table.
What to expect:
Cooking Experience:
Join Junko in her kitchen for a hands-on sushi making lesson. Learn to make a variety of sushi including nigiri (hand-pressed), maki (bamboo-rolled) and temari-sushi (balled). In addition, you will also learn to prepare miso soup from dashi stock and a side dish such as chawanmushi, steamed savory egg custard, a typical dish that locals eat with sushi. During this interactive class that offers detailed explanations of sushi-making, you will be armed with the knowledge to make sushi back home. Your cooking class will last about 1-1.5 hours before you sit down together and enjoy the meal you helped prepare with Junko.
Meal:
Meet Junko at the station and walk together to her home through the beautiful, luxurious Denenchofu neighborhood of Tokyo. When you get to Junko's home, you will be welcomed with a refreshing and seasonal Japanese tea. Next Junko will treat you to a sushi meal enjoyed with a bowl of miso soup and a seasonal side dish. Your sushi menu may include a variety of sushi such as nigiri, maki and chirashi-sushi with salmon, salmon roe, scallops, squid, fatty yellow tail, conger, shrimp, egg and vegetables (Please note that the kind of seafood may vary depending on the season). You'll finish your meal with a traditional dessert of the day with tea/coffee of your choice.
Choose a starting time, either: 11:00am or Not offered.
---
Recently viewed