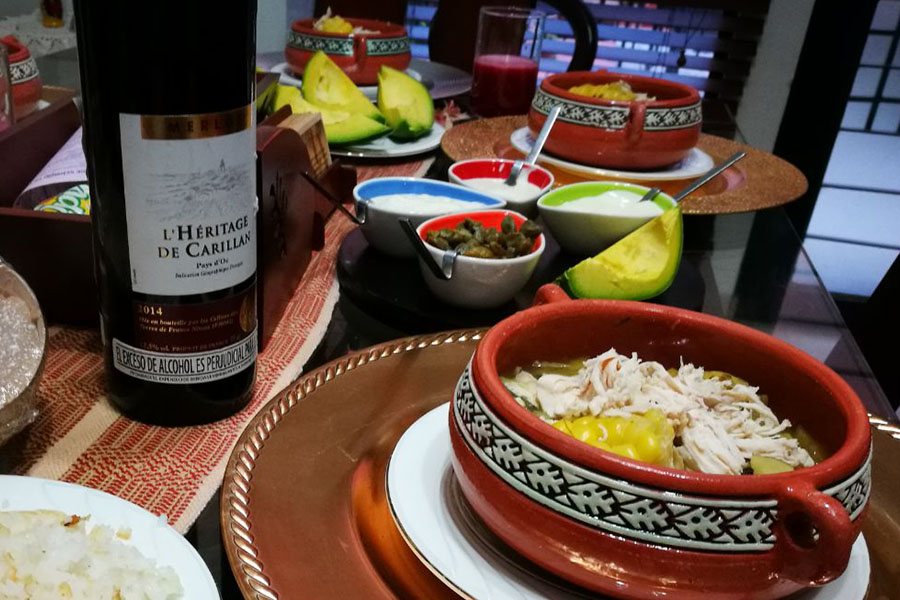 Traveling Spoon
Learn How to Cook Arepas and Ajiaco in a Local Colombian Home
---
Bio:
Felipe and José are young, passionate cooks who love to make traditional Colombian food like arepas and ajiaco, two of the country's most iconic dishes. They have been friends for a many years time and learned to cook at a young age in their parents' kitchens. Now enrolled in culinary school, they run a small catering business that sells cookies and desserts. Felipe and José are friendly, outgoing and love to meet people from different countries and cultures.
What to expect:
Market Visit:
Meet your hosts at the Quintana Paredes Market for a tour of some of Felipe and José's favorite stalls. During your visit they will introduce you to Colombian ingredients, you'll snack on empanadas, taste masato (a typical rice drink) and sample a variety of exotic fruits. You'll pick up some of the ingredients you'll later use to prepare your Colombian meal.
Choose a starting time, either: or .
Note:
Felipe and Jose can offer roundtrip transportation from the following neighborhoods in Bogota: Downtown, Chapinero and the airport. If you would like them to pick you up please add transportation to you booking and be sure to tell them where you are staying.
---
Recently viewed