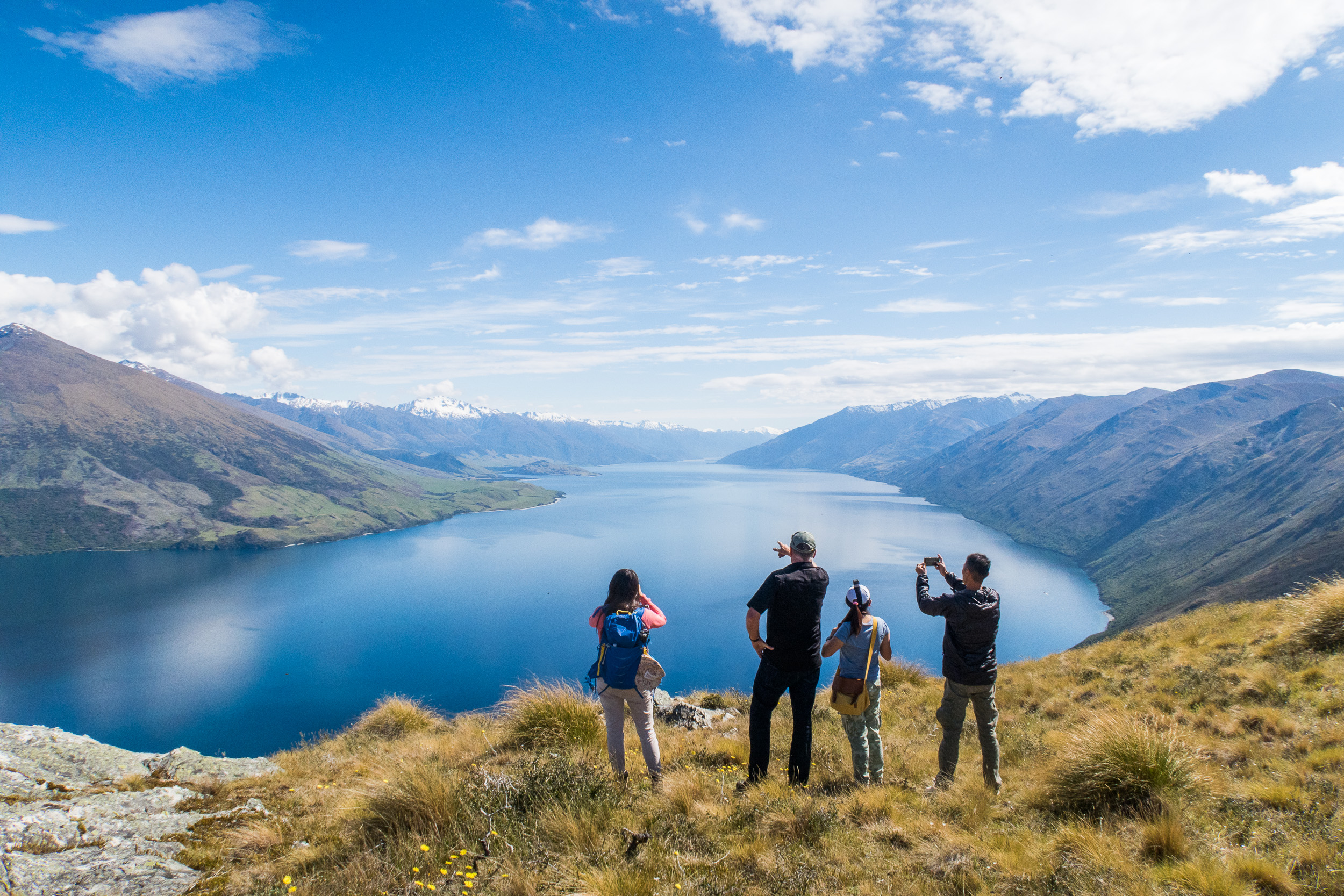 Wanaka Water Taxi & 4x4 Explorer
Wanaka 4x4 Explorer
---
Wanaka 4x4 Explorer offers you the ultimate lake and mountain adventure. The dramatic glacial calved basin filled with the melt water from seasonal snows and ancient glaciers is the backdrop to your adventure with us. Boat through the calm waters of Stevenson's arm, a constantly changing vista of steep walls and jagged peaks leads to a small beach where you will disembark to board our 4x4 vehicle. Climbing above the lake your view expands until all of Lake Wanaka lays beneath you in a stunning panorama of sparkling blue water and rows of rugged alpine peaks.
Take some time to enjoy the solitude and enjoy the best view in Wanaka! Your guide will give you an insight into the history of the farm station and the geology of the alps and some of the stories of the early settlers who sought farm land, gold and a better life here in the mountains of New Zealand.
• 4 hour long adventure
• Small groups, max. of 5 per vehicle
• 30 minutes guided boat tour to & from your 4x4 location
• A fine selection of refreshments provided
• Knowledgeable guides / informative commentary
• Departs Wanaka Marina
• Exclusive access to Mt. Burke station
• Fantastic photo opportunities
Gourmet Picnic
We have 2 great gourmet picnic choices:
Morning Tea: A fine selection of fruit, slices & muffins accompanied by tea and plunger coffee.
Afternoon Tea: A fine selection of fruit, New Zealand cheese and crackers, accompanied by local Wine. (White, Rose or Red)
Of course we are more than happy to serve wine in the morning and coffee in the afternoon. Or provide a non alcoholic drink. We cater to any dietary requirements and provide a kids picnic as well.
Please let us know which one you would like to choose when you make your booking.
---
Recently viewed