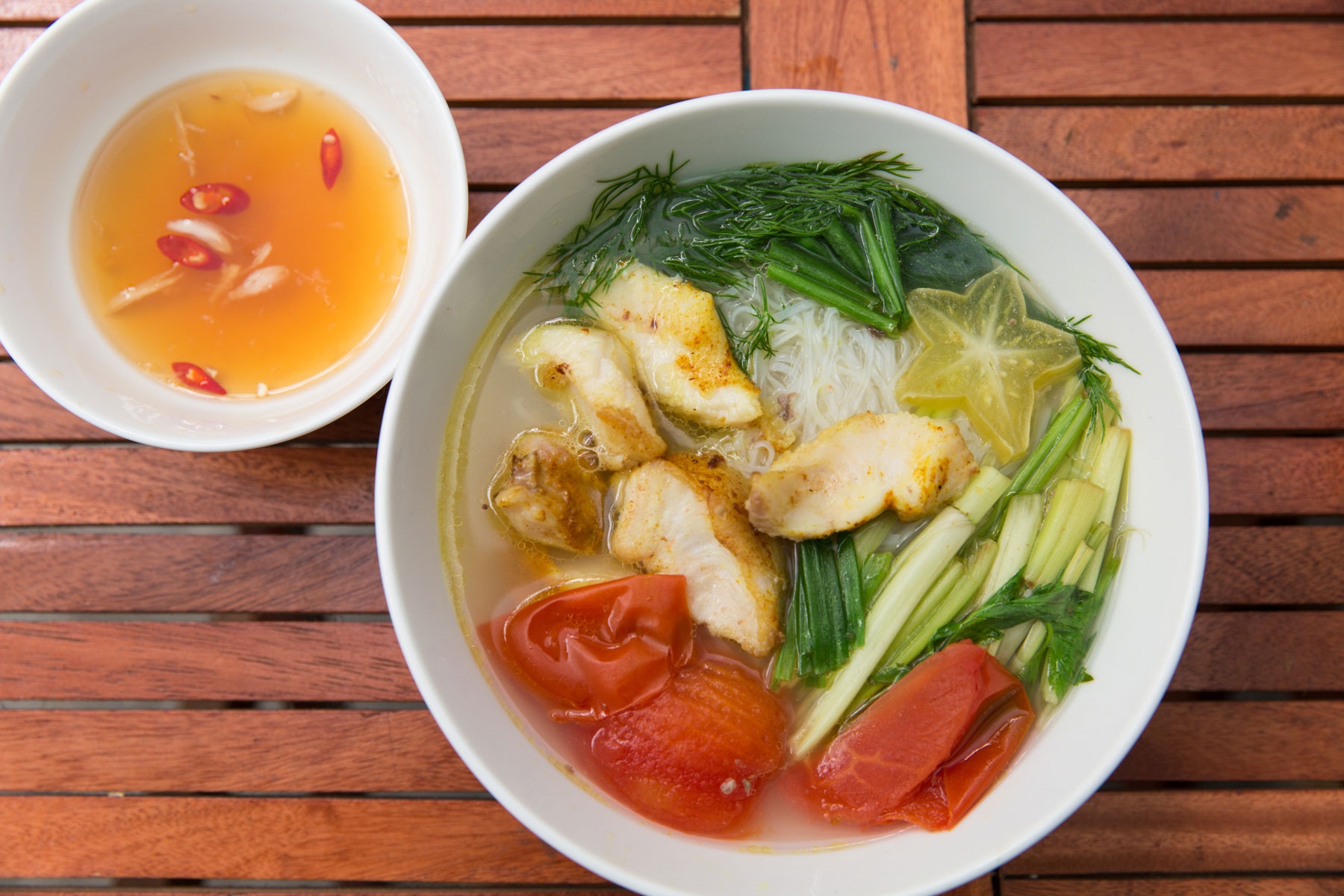 Traveling Spoon
Traditional Vietnamese Food in a Local Home
---
Meet Lan Anh, a friendly, warm, passionate home cook who delights in sharing her family recipes with guests. Lan Anh lives with her two children and her mother in a typical, modest family home in Ho Chi Minh City. She comes from a long line of excellent cooks and is dedicated to exclusively using all natural ingredients. You can expect a lovingly cooked meal prepared from scratch from family recipes. Originally from Northern Vietnam, Lan Anh will teach you the simplicity and beauty of her favorite northern and central-Vietnamese dishes.
What to expect:
Market Visit: Lan Anh offers two market tour experiences. If you book a market tour only, Lan Anh will take you to the popular Ben Thanh market, one of the main markets of Ho Chi Minh City where vendors have been selling produce and wares since the 17th century. The meeting location for this is the main gate at the Ben Thanh market.
If you select a market tour as a part of your meal or cooking lesson, Lan Anh will take you to explore Tan Son Nhat market, a true local's market that sells everything from fresh seafood (which you can buy and have filleted in front of your eyes) to a variety of Vietnamese kitchen tools and utensils. Meet at Lan Anh's home before you head to the market. Here, at the local market you will explore regional produce and poultry with your host before you walk back together to her home. Please note that this is a wet market so please wear appropriate shoes.
Cooking Experience: In Lan Anh's small kitchen you will learn to prepare two to three traditional Vietnamese dishes. As you chop, fry, assemble and sauté, Lan Anh will teach you about Vietnamese cuisine and some of her favorite cooking techniques.
Meal: Your meal might include a variety of typical street food dishes such as pho ga (aromatic chicken noodle soup with fresh herbs) or bun ca (turmeric-seasoned fish served with fresh vermicelli in broth, scattered with bunches of fresh herbs), xoi xeo (sticky rice with ground beans and flavorful fried shallots), fresh seasonal salads with green or ripe mango, pomelo, or avocado, and for dessert her delightful nep cam (purple sticky rice on yogurt). The menu will vary based on the season.
As an alternative to her street food style menu Lan Anh can serve a more traditional family-style meal which would include a vegetable soup, a fish or meat main dish and steamed rice. Please let her know your preference when you make your reservation.
Depending on the time of day Lan Anh's teenage children might join you at the table – they can't resist their mother's cooking!
Choose a starting time, either: 11:00am or 6:00pm.
Note: Lan Anh's kitchen does not have air conditioning and may be warm.
---
Recently viewed