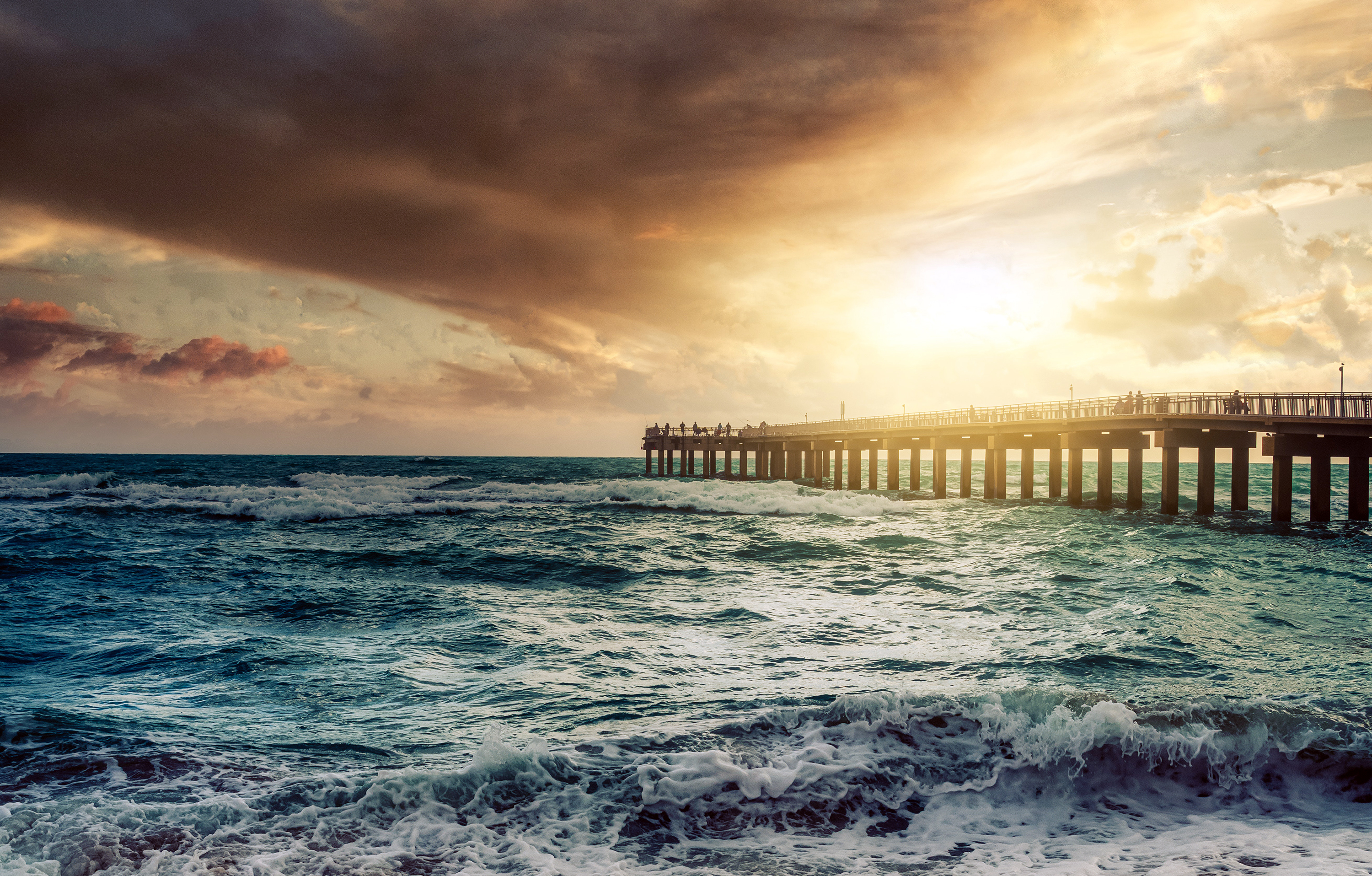 Hotel Stays & Getaways
Luxury Miami Escape: 1 Night Stay Inc Breakfast
---
Miami, Florida is on the South-Eastern coast of the USA. Palm trees, street art, picturesque beaches, vibrant Central American culture, and perfect weather make Miami one of the most popular tourist destinations in the US. Miami has evolved into a modern hub for art and expression. The city is an art lover's paradise, the fashion, public art, murals, live music, and performances help it come to life!
The streets of Miami are full of art, visitors will enjoy a colourful and animated journey through the city. The Wynwood District in Miami is a high-spirited area known for its murals and incredible street artists. There is a trendy, young crowd that frequent the neighbourhood here, drawn to the area for its hip vibe, stylish bars, funky boutiques, craft beer breweries, and of course the art.
Miami Beach plays host to Art Basel every year, it is North America's largest international contemporary art fair, and showcases the work of more than 4,000 international artists. The Design District in Miami is a district on the cutting edge of art and design. Architects here have complete freedom to express their creativity in the craziest and most artistic way possible. The entire area feels like an open art gallery or museum.
Visiting Coral Gables should be on every Miami tourist's agenda. Often referred to as the 'City Beautiful, it is filled with tree-lined avenues, mansions with terracotta tiles, and beautiful parks. The stunning Venetian Pool, a highlight of Coral Gables, is a natural public swimming pool dating back to the 1920s.
If you know an art lover who would love to spend some time exploring Miami, the perfect gift option is this Miami Hotel Gift Card! Gifting Owl has a premium 1-night hotel package to any 4 or 5-star hotel in Miami!
How it works
• Purchase this gift voucher and print at home or send digitally to the recipient
• The recipient can browse and book any accommodation in Miami for their chosen dates
• The recipient will receive a booking confirmation detailing their trip
*Images displayed include examples of activities on offer in the destination and are not included in the getaway gift voucher.
---
Recently viewed