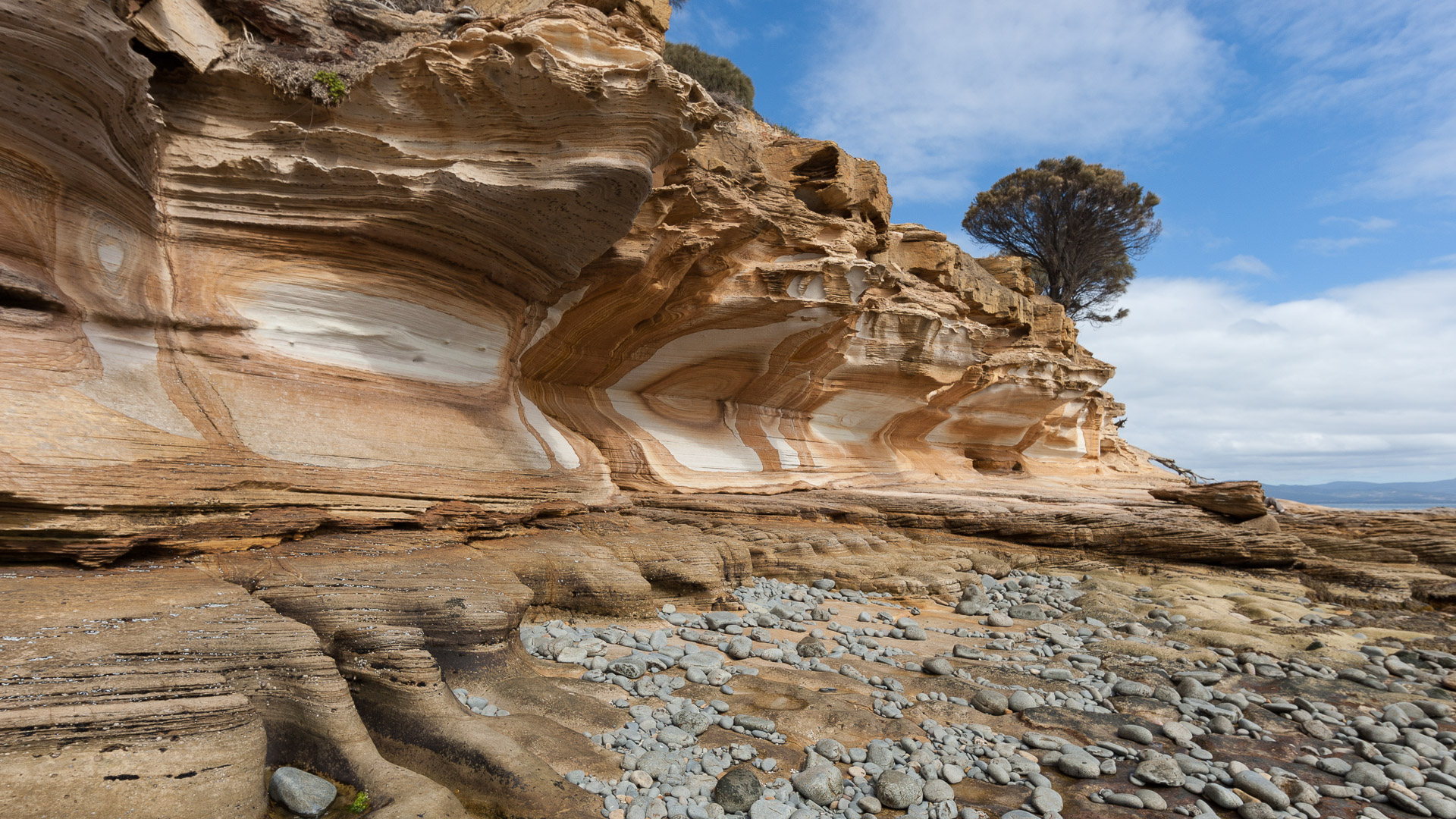 Shutterbug Walkabouts
Maria Island - photo-oriented private day tour
---
Spend a day exploring Tasmania's Maria Island - a world heritage listed national park rich in natural & heritage values and a haven for birds & wildlife. Travel in a private vehicle with a local guide/photographer and enjoy guided walks to see the sights with plenty of time for taking photos.
A trip to Maria Island is a must for anyone seeking an authentic Tasmanian nature and wildlife experience; most certainly for nature photography enthusiasts. As you set foot on this truly special place, one of the local wombats may welcome you to its island sanctuary; they'll certainly tempt you to stay longer at the end of the day.
Maria Island is a national park with sweeping bays, pristine beaches, rugged cliffs and mountains, remarkable birds and wildlife and a world-heritage listed convict settlement that pre-dates Port Arthur! To get there, we take a ferry across the Mercury Passage; for a chance of seeing dolphins, seals, whales or seabirds. On the island, the walks are not overly challenging, the pace is relaxed allowing you to immerse yourself in all the sights and scenes. There's plenty of time to enjoy many a wildlife encounter, to indulge in an array of photo opportunities and take a restful break every now and then too.
You'll walk across a landscape steeped in history pausing at historic buildings and the ruins of the past along the way. Maria Island is also home to countless wombats, pademelons, wallabies and kangaroos, and several native bird species too. This is a day of walking; exploring Maria Island's natural environment and historical characteristics. Imagine the photos you could take!
DETAILS
• Duration: approximately 12 hours
• Recommended departure time: 7.00am
• Includes: private transport and local guide, ferry transfers, national park entry, fully guided walks, packed lunch and snacks, drinking water
• Ideal for general interest/leisure photographers AND beginner-intermediate photographers AND non-photographer nature and wildlife enthusiasts
NB: There is no motorised vehicle transport on Maria island, you will arrive by car then boat and explore the island's unspoiled wilderness on foot. You will need to be of reasonable walking fitness for this tour.
Private tour for 1 to 6 participants* (see vehicle details below)
Vehicle to Triabunna and return
• 2019 Toyota Kluger SUV (aka Highlander) - seats up to 6 passengers* plus driver
• 5th and 6th passengers will step up through wide opening passenger doors, behind the middle row into a 3rd row of seating
Important information about the passenger ferry
You will take a passenger ferry across the Mercury Passage from Triabunna to Maria Island. Please be aware that the ferry operator has restrictions on the number bags and weight that is permitted as your carry on luggage (limited to 1 bag, no more than 7kg - additional checked baggage is allowed at extra cost). More information will be provided upon reconfirmation; if you have any immediate questions, please get in touch with us. .
---
Recently viewed