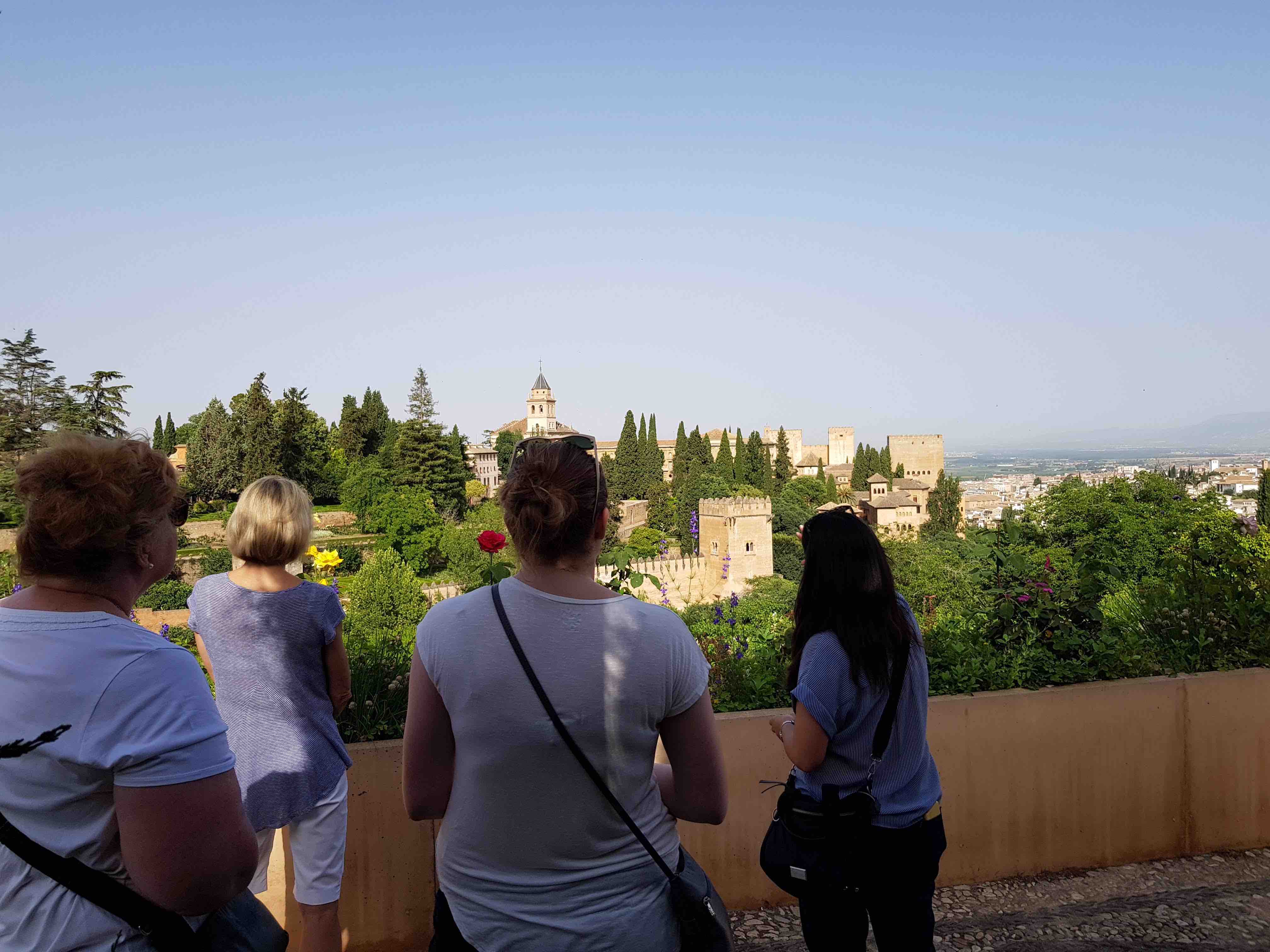 Cicerone
Alhambra and Generalife Private Guide. Tour in English
---
Choose the best company to visit the Alhambra. Embark on an enriching exploration of one of the most visited monuments in Spain. With us, you will understand the historical and artistical importance of the Alhambra, as well as its architectonical magnitude and political circumstances in its times of its biggest cultural splendor.
All of our explanations are enriched and accompanied by didactical aspects and will stay in your memories for ever. You will be able to visit the monument with calm and quietness: it is the most important task of our guides, then, we want you to imagine the Alhambra as it was in its times of splendor, not as the apparent soulless monument of today. Accompanied by us, you will not only see the Alhambra, you will feel it as well.
This exciting experience will be adapted to you with a totally personalized itinerary. We will visit magical places, delving into the history behind their construction and transformation and follow in the footsteps of the sultans and kings who once inhabited them. We will also visit the beautiful gardens of the Generalife and the Partal, after which you will understand why visiting the Alhambra is a unique experience.
Book your private guide of the Alhambra with Cicerone to discover the most wonderful corners and learn the most fascinating stories and legends.
---
Recently viewed